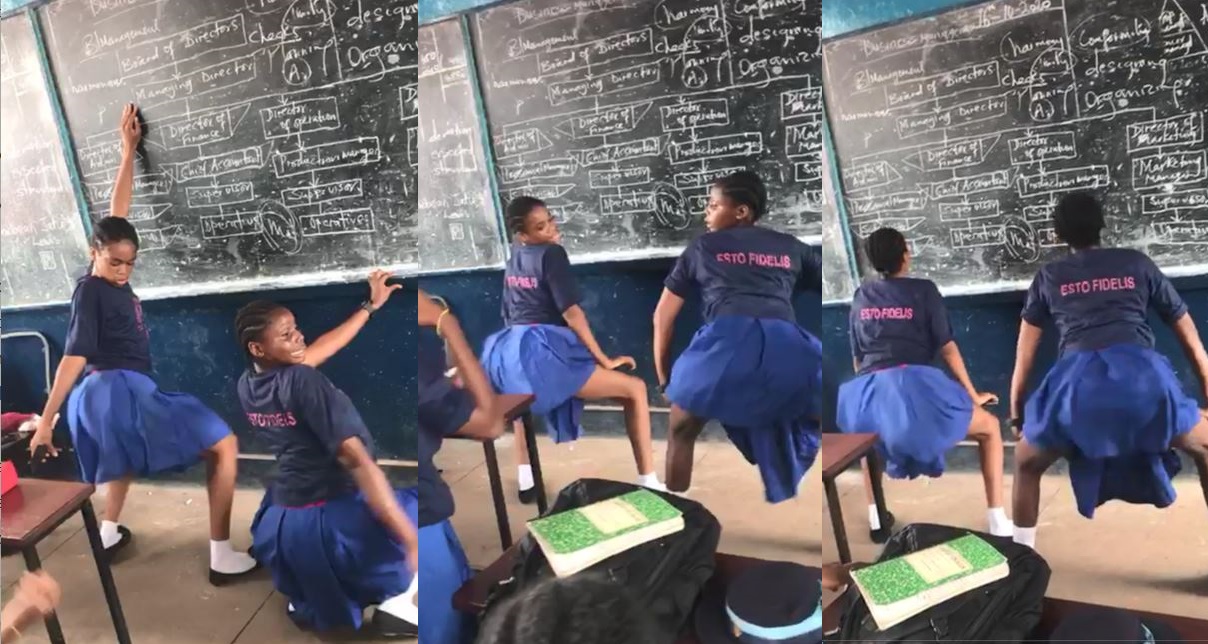 Sierra Leone Secondary School Students Caught Twe*rking in The Classroom (Video)
The students of St Joseph Convent Secondary School in Freetown, Sierra Leone have been seen in a viral video displaying their twe*rking skills in the classroom.
The video which was recorded on Wednesday, July 7th 2021 is now causing some frenzy on social media with many Sierra Leoneans calling for disciplinary actions on the students.
This is not the first time students of the school have been involved in such controversies.
Watch the video below: