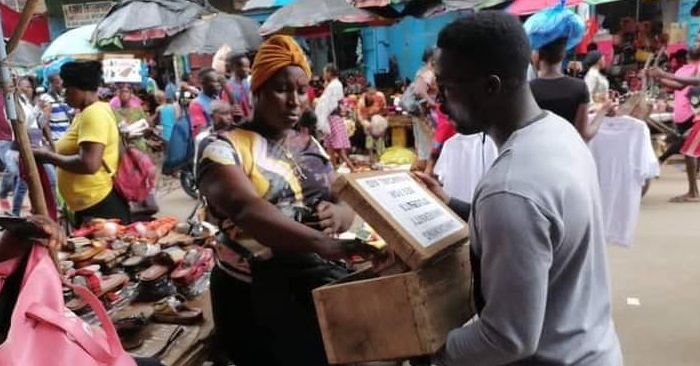 Sierra Leone University Students Begs on The Streets as Government Fails to Pay Their Fees
Government-Sponsored Students of the Privately owned Malaysian University,  Limkokwing University of Creative Technology have turned to the general public to beg for their fees.
This was done after several failed attempts to get the present governments to honor the financial terms of the agreement for the student.
The agreement entailed that the government would award 1,200 scholarships to Sierra Leoneans in each academic year.
The current administration of President Julius Maada Bio, termed that agreement as fraudulent and said it went against the interest of the country.
This in turn has led the school to send away the government-sponsored students which amount to over 1000 students.
Students have been stuck at home for over 2 years after the school was effectively shut down following the disagreement between the management and the government overpayment.
It was out of frustration that the students have taken matters into their hands to beg the public for assistance by way of begging in the streets and later setting up a GoFundMe account for people living in the diaspora.