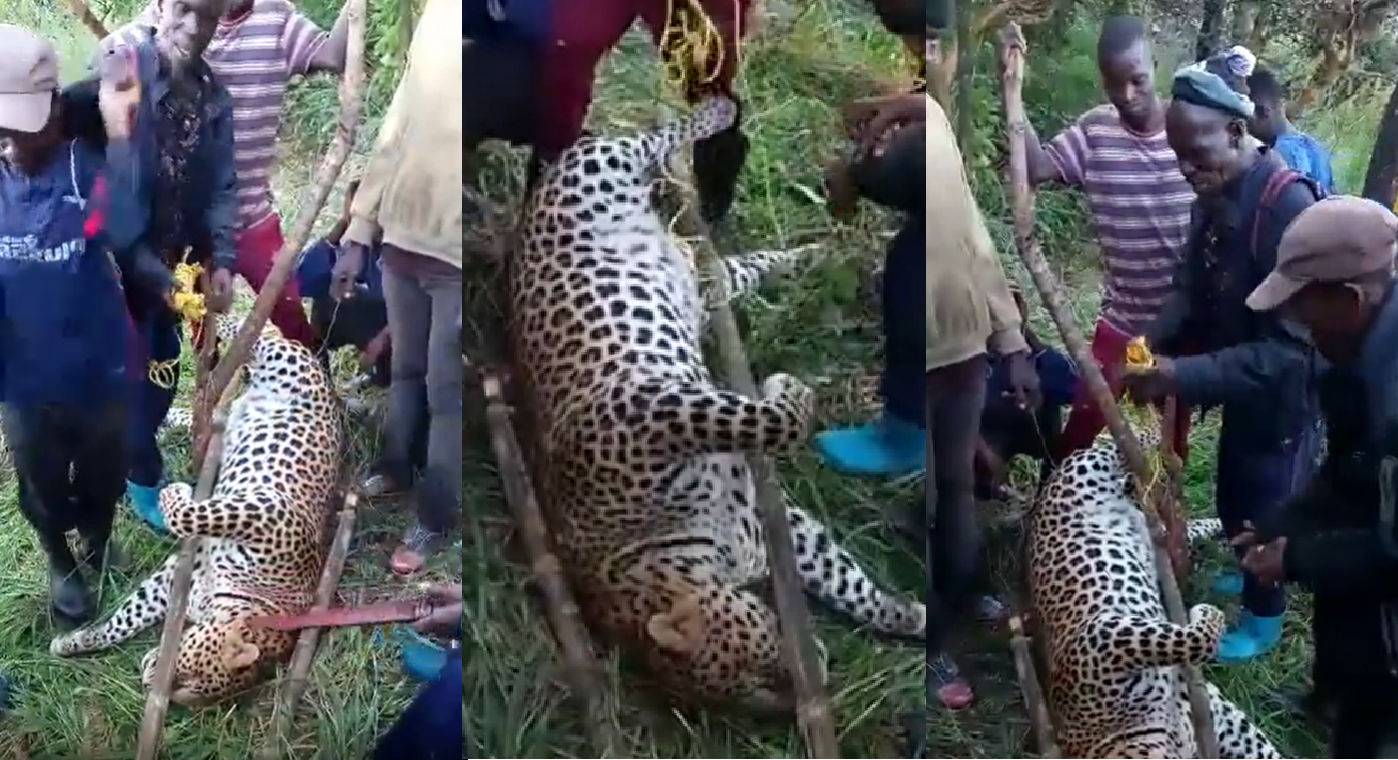 Sierra Leoneans Capture Leopard in Koinadugu
Some unidentified hunters have captured and killed a wildlife animal, Leopard in Sierra Leone.
The incident happened somewhere between Falaba and Koinadugu, according to SierraEyeSalone.
Shortly after the animal had been put down, a video was recorded with the poachers tying up the leopard's corpse for almost a minute.
Watch Video Below:
This incident is coming amidst call for increased wildlife conversation in Sierra Leone.
"This is a major loss for the tourism industry in the country. It is criminal to kill and slaughter these animals. What happens to the animal conservation laws? These criminals could've used tranquilizer to capture the animal. Wake up Ministry of Agriculture, Forestry & Tourism.", Moses Samuel WIlson commented on the incident.
In the same vein, Daniel Koroma said, "This is bad why the killing of these animals ? Other countries are making money out of it and we are gradually loosing them"
There has been no statement from the Government of Sierra Leone on this incident as at press time.