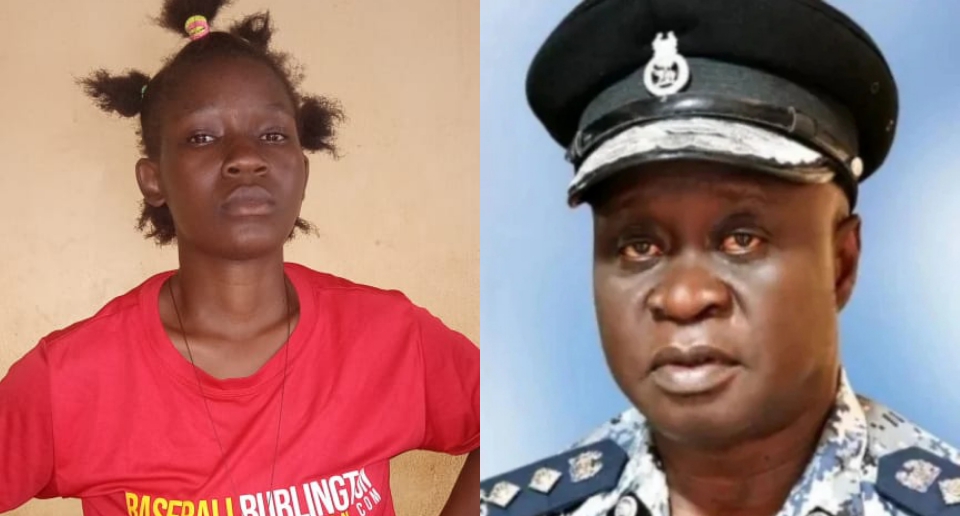 SLP Bo, Investigates 18 Years Old Girl For Alleged Human Trafficking
The Regional Cyber Department at the Bo East Division on Wednesday 19th October, 2022 apprehended an 18 year old Josephine Bassie for the offense of Human Trafficking in Bo City.
Josephine Bassie on diverse dates 14th and 15th October 2022 in Bo allegedly communicated with one Mr. Ishmael Koroma via SMS message that she has got a human deal/business to do with him for an undisclosed cost.
Suspect Josephine allegedly claimed being a pupil of Sirbajin Senior Secondary School and a resident of Sewa road denied the allegations and considered them as a fallacy and baseless.
The Investigating Officer, Detective Police Constable 15404 Sannoh U.M further disclosed that the complainant in this matter was arrested and detained at the Bo East Police Division for the same offense sometimes in 2021
Before the above old record with the law against the complainant, though he was later released unconditionally due to the insufficiency of evidence adduced, he intended to prove himself innocent of the allegations by alerting the Police.
"Myself D/PC 15404 Sannoh U.M and the head of the Cyber Department at the Bo East Division, Inspector Ganda, and others skillfully teamed up with the complainant to track the suspect in this case by asking Ishmael to take the lead and act on the intelligence bestowed upon," he said.
The SLP media Department South, unveiled that the newly transferred Regional Police Commander-South, AIG Hanciles will not leave any stone untouched for anything that undermines security in the Southern Region but to maintain calmness.
Investigations on the above matter is underway
CREDIT: SLP Infomation Officer, Bo West Division.