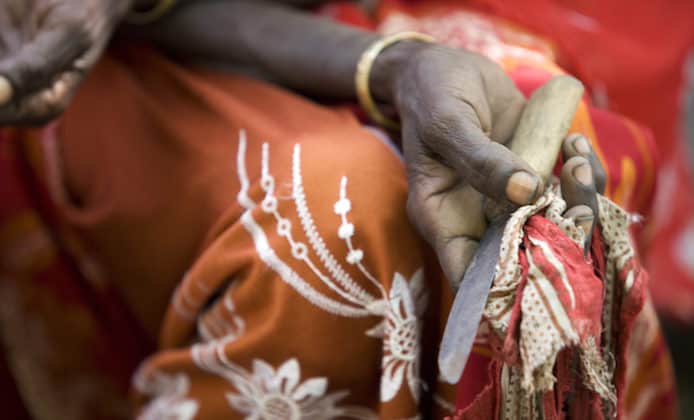 'Sowei' On The Run For Alleged Murdering a 14 Years Old Girl
A Bondo Society 'Sowei' (Female Genital Mutilation Initiator)  is on the run for alleged murdering a 14 years old girl in Koidu City, Kono District, Eastern Province of Sierra Leone.
Sources close to Theresa Tarawallie (the deceased) revealed that she met her early death on Sunday, 8th January, 2023 while she was being forced to be initiated by the secret society members.
They added that the deceased was forced to be initiated into 'Bondo' when she abruptly entered the society bush in the disguise of wanting to see her friend, who was willingly part of the initiation process.
Theresa's guardian, Madam Fatima disclosed that the deceased was her husband's sister's daughter who was living with them in Kensay community in Koidu town. She stated that the deceased's predicament actually began sometime in December 2022 when she abruptly ran into the secret bush in the name of wanting to meet with her friend.
According to A – z Media Newspaper, the deceased's relatives had wanted to sweep the case under the carpet by wanting to secretly bury the girl when a good-hearted citizen informed the Sierra Leone Police (SLP) in Koidu town.
The SLP acted in accordance with the intelligence and forestalled the ceremony for the body to be taken to Freetown for proper postmortem to identify what led to the Theresa's early death.
From reliable sources, some family members had indicated that the deceased did not die as a result of the initiation process, noting that Theresa died as a result of a natural cause.
Meanwhile, the 'sowei' whereabouts is unknown, and the deceased's uncle, is in police net helping the them with investigations.