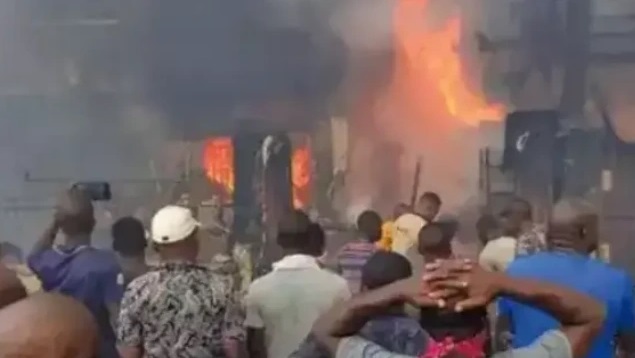 Tragedy as Storey Building Catches Fires in Freetown (Video)
A Yellow house at Carsel Farm close to pastor Buck's church in Freetown has been captured in a video in blazing fire.
The whole compound where the building is was seen covered with harmful fumes.
Sierraloaded learnt that the incident happened today.
Everyone was in panic running helter, skelter to put out the fire. In a daze of what to do, some of the people were seen throwing stones on the building to extinguish the blazing fire.
Watch the video below: