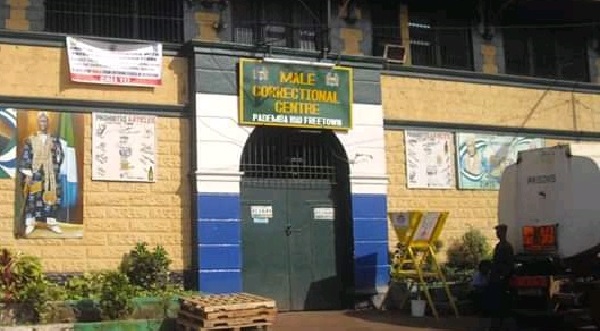 Suspected Armed Robber Dies Inside Pademba Road Prison
One of the accused who was remanded at the Male Correctional Centre for alleged robbery with aggravation has been reported dead at the Correctional Centre.
Yusuf Bangura was reported dead by the State Counsel from the Law Officer's Department, Madam E.T Jalloh, based on what she said she got from the Correctional Officer few weeks ago.
She disclosed this before Justice Musu Kamara of the High Court of Freetown on Monday 23rd August 2021.
According to the particulars of offence that Yusuf Bangura on 2nd February 2019 in Freetown conspired together with other persons unknown to commit a felony to wit robbery with aggravation.
Awoko reports that He was charged with over three counts of robbery with aggravation and the Judge later told the Court that they would have to subpoena the medical Doctor at the Correctional Centre to know the cause of death in relation to the accused. However, she adjourned the matter to the 31st August 2021.