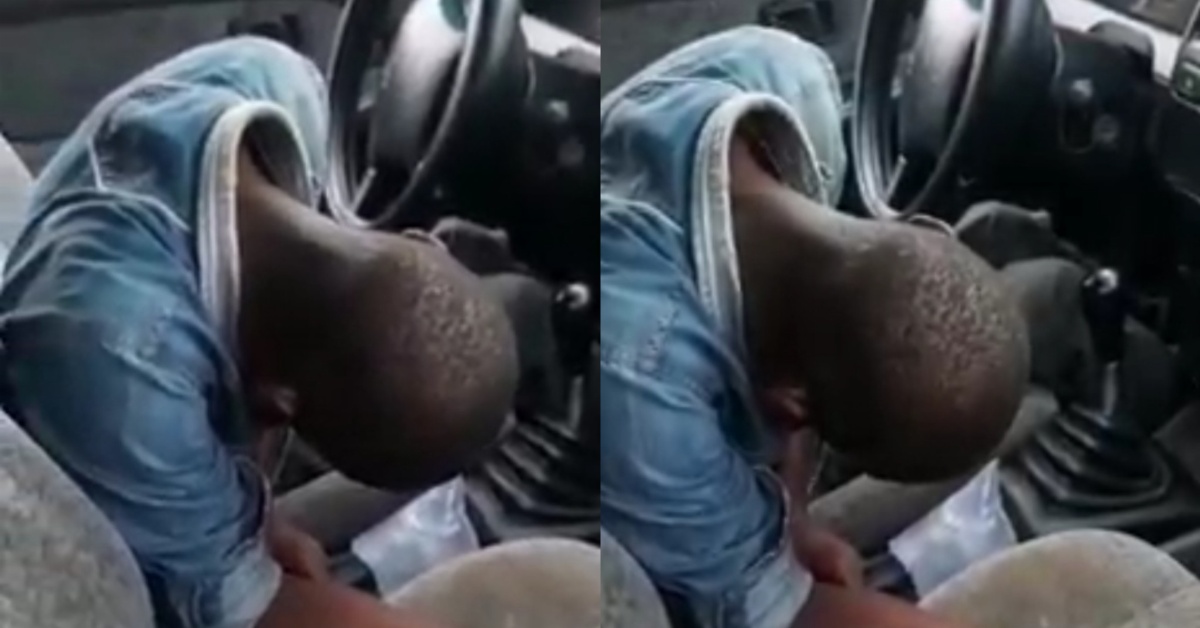 Taxi Driver Fell Asleep on the Road After Taking Kush (Video)
A viral video has surfaced on social media which showed a taxi driver completely unconscious on the road after taking drugs (kush).
The growing use and dependency on Kush — a drug that has gained notoriety, causing illnesses and deaths, and contributing to an increase in crime, among Sierra Leoneans has been at an alarming rate.
The new highs are driving it at a rate that is alarming and dangerous, especially for young people.
Viral videos of individuals, apparently intoxicated with drugs, are now seen on social media platforms on a daily basis. The painful sight of young people who are strongly under the influence of kush and cannot even talk or walk to save their life is a cause for concern. Some of them are smashed to the point that they fall asleep while standing.
Here is a taxi driver stoned to the point that he fell asleep on the wheel and remained completely unconscious. His cab keys were taken from him and couldn't hear or respond to the narrator's voice throughout in the video.
Watch video below;