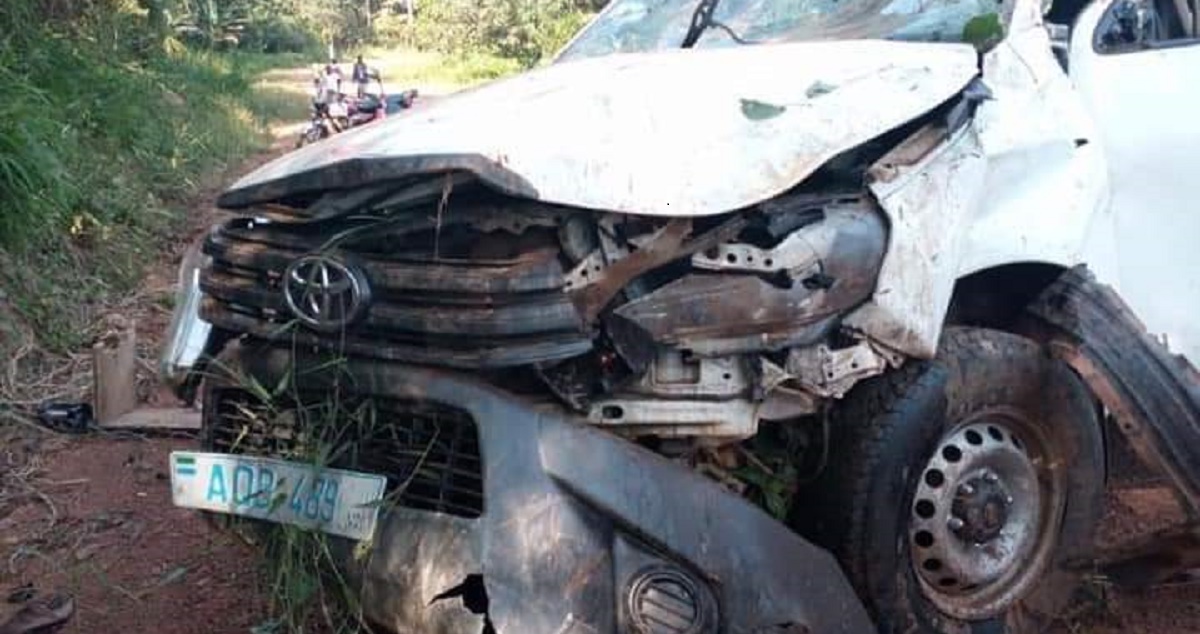 Three People Dead in a Car Accident While Going to a Wedding Ceremony in Kailahun District
Three people have been reported dead in a terrible car accident while heading to a wedding ceremony in Kailahun District.
According to TV-NEWS24, the three deceased include a local tribal leader and two others.
The car, Toyota Hilux, which had five people on board somersaulted, leaving three dead and two seriously injured.
TV-NEWS24 mentioned that the tragic incident took place in Kailahun District between Tondola and Niahun Kpuyama villages.
Photo Credit: TV-News 24