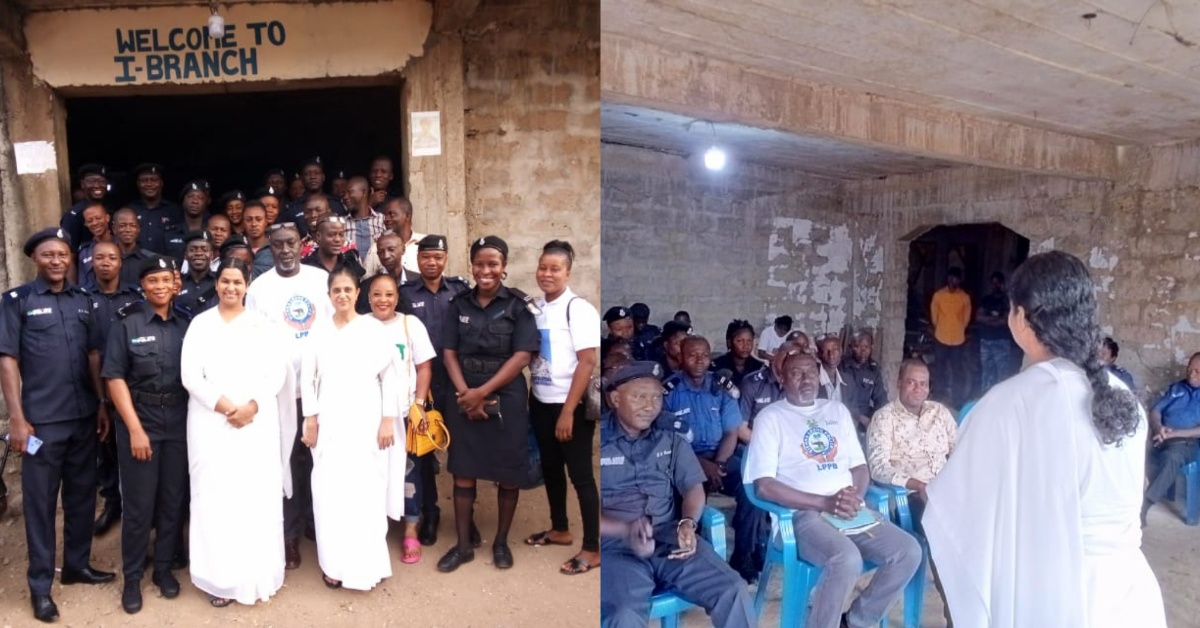 Two Indian Nationals Extend Peacebuilding Messages to The Harbour Police Division
On Thursday 22nd December 2022, at the Harbour Police Divisional Headquarters Freetown-East, two Indian Nationals and representatives of The Brahma Organization left personnel on parade in a mesmerized state after their lecture about peacebuilding initiatives to enhance success. Having called the parade to attention by ASP Kandeh, the LPPB Regional Secretary Freetown-East Mr. Melbourne Greene quickly introduced the guests as Sister Bahavna also known as Sia, and Sister Anjaly also known as Tenneh.
Among the things they spoke about, they mainly emphasized having a positive mindset, knowing oneself, and doing good meditation as key aspects of peacebuilding for oneself.
Sister Sia further stated that peace is the foundation on which development strives. And personnel must always endeavour to have a positive mindset towards any tasks or challenges.
Sister Tenneh urged personnel to always focus on the good aspects of people and be ready to take the first step to create peace with others. "Peace is a choice that is paramount for any organization, society, or country to develop", she added.
The Support Officer Supt. Edward Kebie Sesay thanked the visitors and reminded personnel that to achieve the Mission and Vision statement of the SLP, it is incumbent on all and sundry to always have a positive mindset towards the job by upholding professionalism.