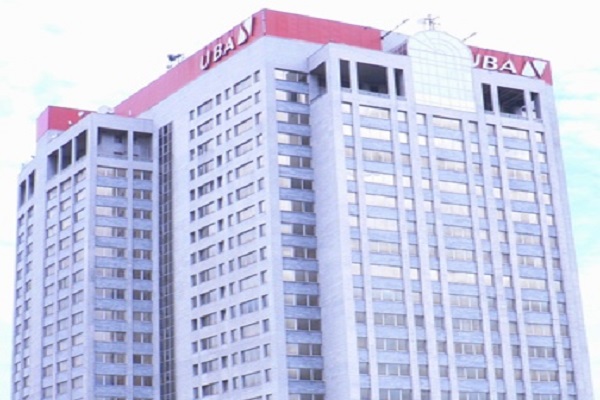 UBA Financial Officer in Court For Stealing Customer's Le326 Million
Hassanatu Kallon, a staff at the United Bank for Africa (UBA) yesterday testified in a three hundred and twenty six Million Leones fraud matter involving the Assistant Financial Controller of the bank branch at Lumley, Mr. Ansumana Kpange.
In her testimony at Court No.1 presided over by Magistrate Mohamed Seray Wurie, the witness said she recalled sometime between February 2014 and May 2015 when her boss sent her an E-mail instructing her to investigate certain customers' accounts in the Bank.

Based upon the instruction, the witness said she went on a reviewing investigation exercise into customers' accounts in the Bank.

The witness said, she later discovered that money had been removed from the Bank Internal Profit and Loss Account and paid into five customers' accounts which the accused was alleged to have been the sole signatory to and next of kin bearing different names of the accused relatives.

The witness went on to state the account numbers and amounts as follows: No 540120680043234 Laurel BarlyLe31, 101,008.97, No 540120520031043 Le35, 401,083.93 Abdulai Kpange, No. 540120680037312 Le40,995,536.46 Henrietta F. Kamara,No.540120520029783 Le88,031,295.84 Ansumana G. Kpanga,No.54042056000088 Le130,537,108.81 bearing Emmanuel Kpanga as kid's account.

The witness furthered that, a total sum of three hundred and twenty six Million Leones was removed from the said internal profit and loss account and credited into the various accounts surreptitiously created by the accused.

The witness said after the investigation she reported to her boss and the accused was invited to the office for further questioning. The accused was later arrested and taken to the Criminal Investigations Department (CID) Headquarters on Pademba Road in Freetown.

Ansumana Kpange was later charged with seventy nine counts (79) ranging from Conspiracy to Defraud, Larceny by Servant, Forgery to Transferring of Proceeds of Unlawful Activities contrary to law.

According to the particulars of offence, the accused on diverse dates between the 1st March 2014 and 31 December 2014 conspired with other persons unknown by fraudulent means, and stole the said amount from the UBA profit and loss account.

Furthermore, the accused on the 1st April 2014 in Freetown did transfer proceeds of crime into the said sum of three hundred and twenty six Million Leones.

Police Sergeant 922 Dumbuya J is prosecuting the matter while Lawyer H.M Gavao is defending the accused.
Bail was not granted to the accused person and he was remanded at the Pademba Road Correctional Centre in Freetown.

The matter was adjourned to the 11th August 2015.