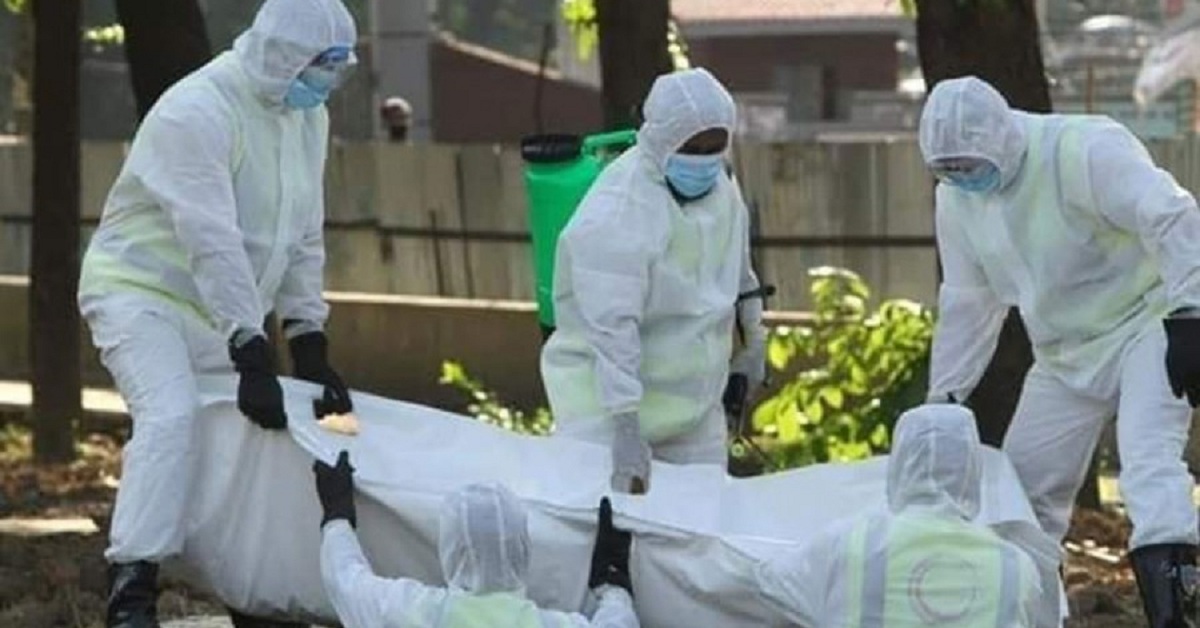 86 Unidentified Corpses From Tanker Explosion Finally Laid to Rest
The 86 corpses that were not identified by the public following the Friday 5th November, 2021 fire incident at the Sierra Leone PMB Junction in Wellington, east end Freetown have finally been laid to rest at the Bolima Cemetery at Waterloo by the Burial Team in the Ministry of Health and Sanitation (MoHS).
First, we should commend the Head of Burial Team, Sinneh Kamara, who is also Administrative Assistant at the Connaught Teaching Hospital Mortuary, and his volunteers who ensured that unidentified corpses were given dignified burials with identification codes on their grave sites. They were all buried separately and in caskets. These corpses had been preserved at the Connaught Hospital morgue since the incident occurred.
This is not the first time the Head of the Burial Team and his volunteers have taken the onus to bury compatriots and non-Sierra Leoneans who die during disasters or fatal incidents. In recent time, for instance, they had buried thousands of people during the Ebola outbreak from May 2014 to November 2016, the 2017 calamitous Mortormeh mudslide at Regent and the flash flood, and now the Wellington fire incident.
Not that the Burial Team is actually motivated by the MoHS to do their work, except a few officials and the Head who often deep into their pockets to facilitate their operations, especially in the case of the destitute who die without being identified. It could be through accidents, when passengers do not carry any form of identity, those who die in the streets or public places without parents or relatives knowing, among other forms of being declared destitute. The Head of Burial Team and his volunteers always champion the cause of burying the destitute with the help of some senior officials in the Health Ministry, while the bulk of the resources are provided by Mr. Sinneh Kamara.
While we should commend Mr. Sinneh Kamara and team for their humanitarian work for which only God will pay them, we should also pray for the departed who were unfortunately not identified prior to their recent burial. Despite all efforts were made by the MoHS and the National Disaster Management Agency (NDMA) to ensure that all corpses of the Wellington fire incident were identified at the Connaught morgue before burial, those unfortunate ones were still not identified by the public. As they have been laid to rest, let's pray that the Almighty Father gives them eternal rest until we meet again on that beautiful shore.