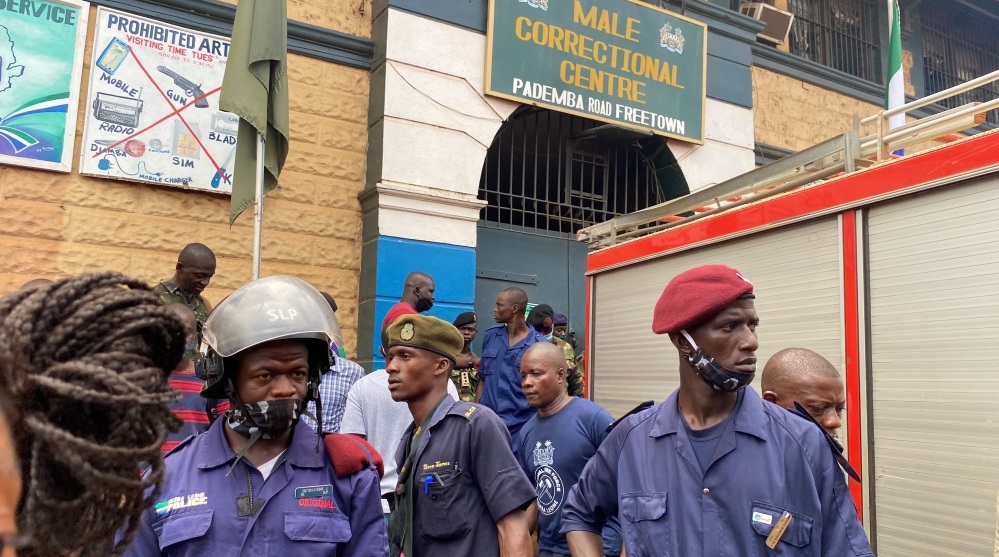 Waterloo Rioters Remanded in Correctional Centre For Committing Riotous Offences
Magistrate Abu Bakarr Bangura of the Waterloo Magistrate Court has remanded 42 accused at the Correctional Centre over alleged riotous conduct at the "Five, Five" Community at Waterloo.
According to the Police that Mohamed Kamara, Alieu Sesay, Rashid Sankoh, Mohamed Turay , Sheka Bangura and 37 others conspired together with other persons unknown on 30th November 2021 to involve in a riotous conduct, thereby disturbing the peace and tranquility of the community.
They were charged with eight counts of related riotous conduct offences by the Sierra Leone Police; among such charges is conspiracy to commit a crime contrary to law, riotous conduct, Contrary to Section 12(1) of the Public Order Act 1965, malicious damage contrary to Section 51 of the Malicious Damage Act 1861, amongst others.
In their maiden appearance before the Magistrate, they vehemently denied the charges being pressed on them by the Sierra Leone Police with advice from Law Officers Department.
The matter, which is being prosecuted by Sergeant 1428 Bangura . is gathering momentum whenever the accused are in Court, as families and friends of the accused will flood the Court in order to listen to proceedings and see what the outcome will be in the preliminary investigation.
The accused are also with a legal voice, as they were represented by Lawyer L.J. Kamara, Lawyer Q. Bangura and A. Sesay. But despite those legal brains, Magistrate Bangura had to remand all accused at the Correctional centre.