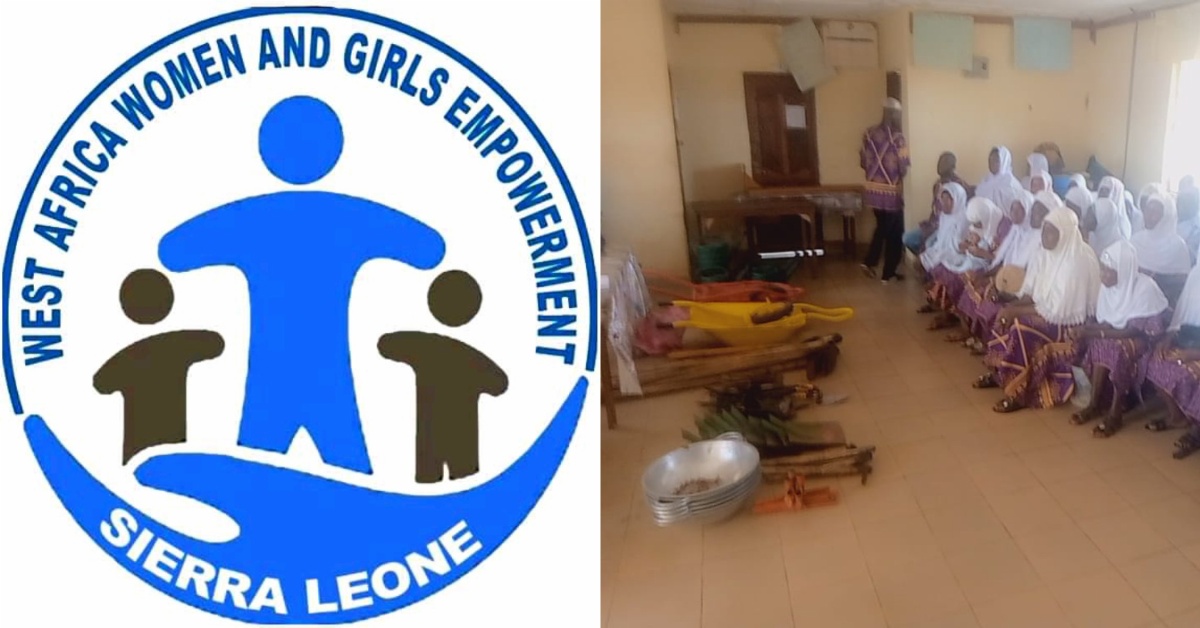 West African Women And Girls Employment Sierra Leone Donates Agricultural Tools to Women Farmers in Kenema
West Africa Women and Girls Empowerment (WAWGE-SL) has donated different agricultural tools to women living in poor conditions in the BurBu community in Kenema Eastern Sierra Leone.
Some of these women depend on finding and selling used water sachets, old aluminum, and old shoe for their daily survival. These women decided to call on WAWGE-SL to empower them through agriculture as they want to stop living in dust bins.
WAWGE-SL consider their request by donating Hoe, Shovel, pick axe, wheelbarrow, watering can, spade and other Agriculture tools.
Presenting the donation, the Assistance Regional Coordinator Isatu Bah said the organization is ready to empower women in Sierra Leone, and the effort of women is needed, she introduced a mentorship program for adolescent girls in the region.
Speaking on behalf of others, chairlady Regina Songa thank WAWGE-SL for considering their community for such a donation and said they are happy to receive these tools and pray for the organization to succeed in their works. She promised to take good care of the tools and encourage other women to do the same.
She explained about their poor living conditions as every day they are at the dust bin looking for aluminum and use water sachets to sell for daily survival.