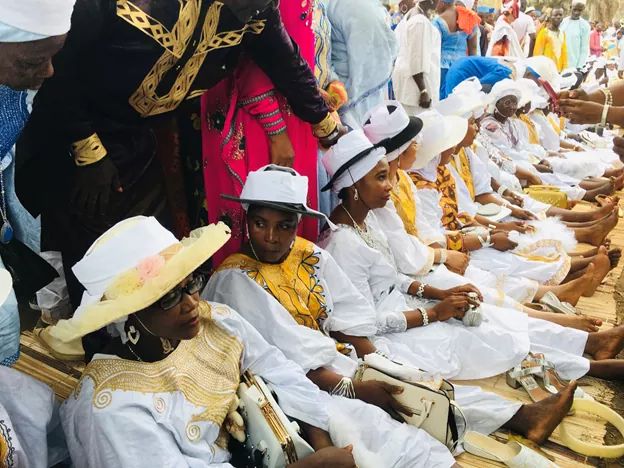 Ya Bomposah, 43 Others Joins Samuel Eto'O as Kafubulom Chiefs
Popular trader and business woman, Ya Bomposah and 43 other have been installed as chiefs at Kafubulom Chiefdom in Port Loko District, Northern Province of Sierra Leone.
The chiefs were installed in a ground breaking ceremony yesterday after conpleting the Kantha ceremony, a traditional rites which is required to confirm them as chiefs. They join the likes of popular Barcelona and Cameroonian footballer, Samuel Eto'O who was also installed a chief in the Chiefdom in 2015.
In his statement to commemorate the installation of the chiefs, Honorable Paramount Chief Baiseborah Sheba Gbereh III of Kafubulom Chiefdom emphasized the role of chiefs as community heads who help in governance and settlement of disputes in society.
He advised the chiefs to embrace all values they have learnt in Kantha including, discipline, fairness and being a good role model for everyone in society.
He also encouraged the new chiefs not to limit themselves to the settling of cases but be productive and contribute positively to the development of the chiefdom.
In her remarks, Ya Bomposah I of Kasongha told Sierraloaded that being installed a chief is a great privilege. She thanked the 'gods' for the opportunity and promised to utilize all she has learnt for the development of the society.