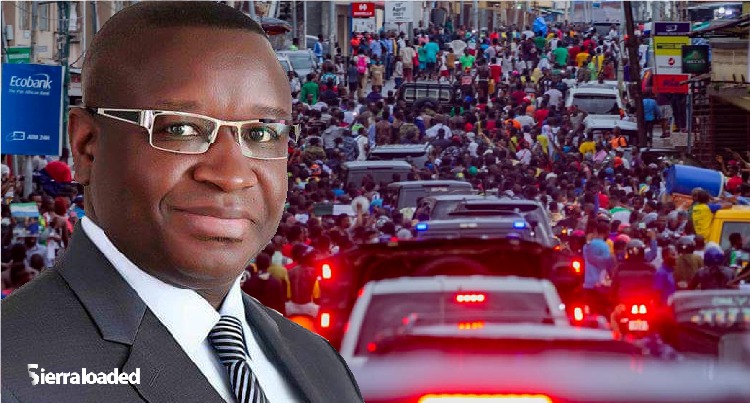 11 People Injured in Road Accident Involving President Bio's Convoy
At least 11 people have sustained various degree of wounds and were rushed to the hospital on Monday, January 3, 2022 after one of the vehicles in President Maada Bio's convoy got involved in a road accident.
As part of fulfilling tradition within the Christian community, President Julius Maada Bio together with his family including the First Lady Madam Fatima Bio were at Tihun Sogbini Chiefdom, Bonthe District to celebrate the New Year.
During the visit, the first family attended the New Year Service at the St. Joseph Catholic church while First Lady Fatima Jabbe Maada Bio also used the opportunity to donate food condiments to the people of Bonthe District.
However, Sierraloaded learnt that the ugly accident happened at about 12:30 hours when the presidential convoy left Tihun heading for Freetown.
"On their way towards bumpeh highway one of their vehicle SLP 070 driving by Sgt 9345 Amadu Kabba involved in an road crashed which led the vehicle got summersault", a statement by the Bo West Division of the Sierra Leone police said.
It was further learnt that ASP Almammy Kargbo got severed hand Injuries and ten other personnel who were onboarded, they were conveyed to Bo Government hospital for treatment,, at same time all of were referred to Freetown for emergency.