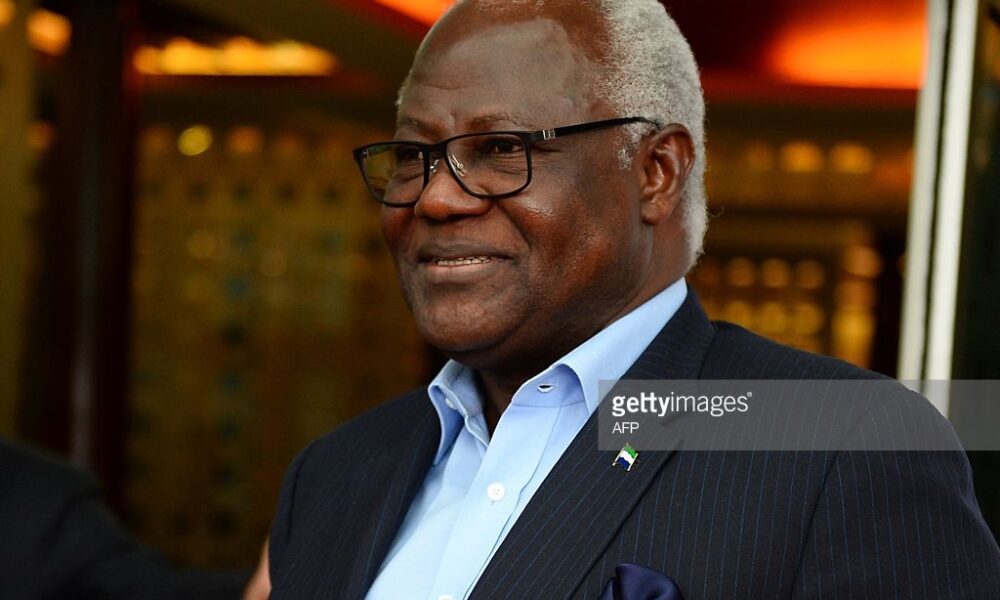 2022 New Year Message by Former President of Sierra Leone, Ernest Bai Koroma
Makeni, Northern Sierra Leone January 1, 2022
Happy New Year
Wraping up the old and transitioning into the New Year offers a special moment to celebrate, to be thankful, to reflect and to strategize for the aspirations, challenges and tasks of the days and months ahead.
Already, we are entering 2022 with the new COVID-19 Omricon variant which is additionally affecting global health, livelihoods and social wellbeing. This only reinforces our common destiny and the need to work even together to save our world from this viscious virus. Just as the head of the World Health Organization, Dr Tedros puts it, 'no country can 'boost' itself out of this pandemic'. Let us help one another by making the vaccines more accessible to Africa and the rest of the world.
Africa continues to be faced with a great deal of challenges in our politics, our economy, our environment, our health and in our education systems. But there's great deal of determination to get the politics right. I believe that once we succeed in doing right in our politics, all the other things will fall into place. From what I have seen through my engagements with ECOWAS and the African Union, I'm optimistic that sooner, rather than later; our continent will be more peaceful, more progressive and a prosperous.
One of our first tests in getting our politics right would be In Sierra Leone. The New Year (2022) is going to be a very critical year during which the local council elections will be held. This will be followed by the parliamentary and presidential elections in 2023. Those elections are going to be a stiff competition which ordinarily should not be a problem. But in view of the early warning signals so far; there is a huge responsibility on the incumbent government, political parties and all Sierra Leoneans to assert our better values for peace, national cohesion and progress.
In a rather robust 'preventive diplomacy' mechanism, ECOWAS, the AU and the international community should keep a close eye on the broad spectrum of the electoral process in Sierra Leone as has been the case in other African countries.
This is not an easy task but our strength to overcome challenges has been tested many times. And every time, we have shown courage, determination and unity in beating down the common enemy.
Time, therefore, to work together in pursuit of the common enemies – be it COVID -19 Climate Change or toxic politics. Then we would be able to heal. Then we would be at peace with one another again. Then we would be able to support and care for our communities. And then we would be able to extend kindness to and share with the less privileged, because we are one family.
As we proceed to the crucial New Year; let the teachings of our faiths inspire us to make resolutions for a better a world, better continents and better nations – fair, just, civil, peaceful, inclusive, purposeful, united and progressive. We are always strong when we are united.
While we pray for God's infinite grace and mercies; remember to observe the precautionary measures and do all you could to beat the new OMICRON variant, to protect our environment and make our politics and our nations better.
God bless the People of Sierra Leone!
God Bless ECOWAS!
God Bless the AU and God Bless the UN!
Ernest Bai Koroma
Former President of the Republuc of Sierra Leone (2007 – 2018)