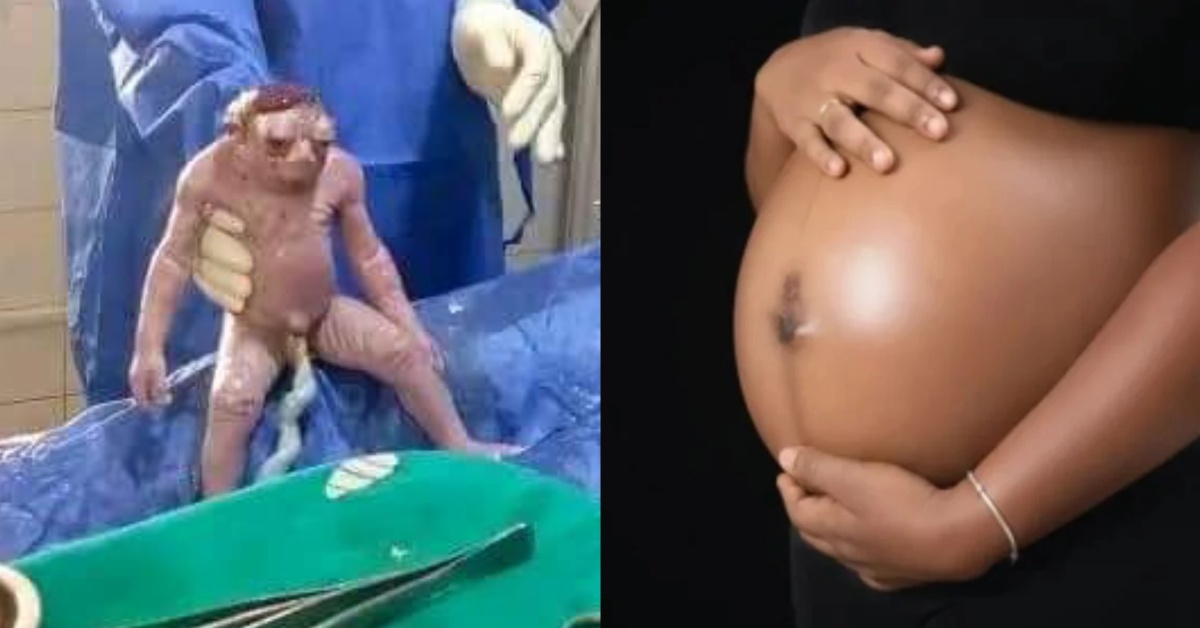 After 29 Months, Woman Tragically Puts to Bed Anencephaly Baby in Sierra Leone
Between the last hours of Friday night and early Saturday morning, Images of an "Anencephaly Baby" flooded the internet in Sierra Leone following the putting to bed by a woman who has been pregnant for 29 months at the Northern Regional Hospital in Makeni.
Medics at the hospital confirmed that the said delivery of the "Anencephaly Baby" is the second after a similar baby was delivered at the same health facility a few years ago.
Unlike the first delivery which was swept under the carpet among the corridors of the hospital as revealed by an anonymous source, the latest delivery was made public however but the medical superintendent was unavoidable for comments both at the hospital and on the phone letting medics connect to the said delivery and other workers at the medical facility resolving to remain a tight-lipped issue.
But after making further probe into the said delivery, it was understood that the mother of the latest "Anencephaly Baby" had visited the Makeni health referral facility earlier on Friday for an Antenatal check.
There, she was told by the medics that she was experiencing severe pain synonymous with labor, and the hospital attendants she met at the maternity ward swiftly conducted medical examination but didn't discover any sign of immediate delivery.
The nurses at the maternity ward then referred her to the laboratory for a pregnancy scan where her scan result indicated that the 29 months old baby in the woman's womb was married with abnormalities, and thus the need for an emergency cesarean delivery was recommended and carried out on her.
After the successful completion of the surgical procedure that allowed for the 29 months old baby to be delivered through incisions in the woman's abdomen, it was discovered that the baby is an "Anencephaly".
Unfortunately, the newborn similar to the maiden one that was delivered at the same health facility has reportedly died.
Further investigations on the causes attributed to such birth which is undoubtedly believed by some locals to happen due to witchcraft, caused wide stigmatization of relatives, especially the mother of such babies.
In their reply, medical experts explain that such deliveries are not uncommon; such babies are referred to as "Anencephaly" births.
Anencephaly is a serious birth defect in which a baby is born without parts of the brain and skull.
It is a type of neural tube defect which usually occurs as a result of the use of a blend of traditional and modern drugs and even wrong drugs by pregnant women.
Other causes for such birth medical experts say emerge from parents' or couples' exchanges of chromosomes dominating over each other during sexual intercourse, diabetic defects, and genetic traces from families and other relatives.
Such babies are usually hard to survive especially in Sierra Leone and other parts of the world where there are limited incubating facilities to nurture such babies linked to Anencephaly.