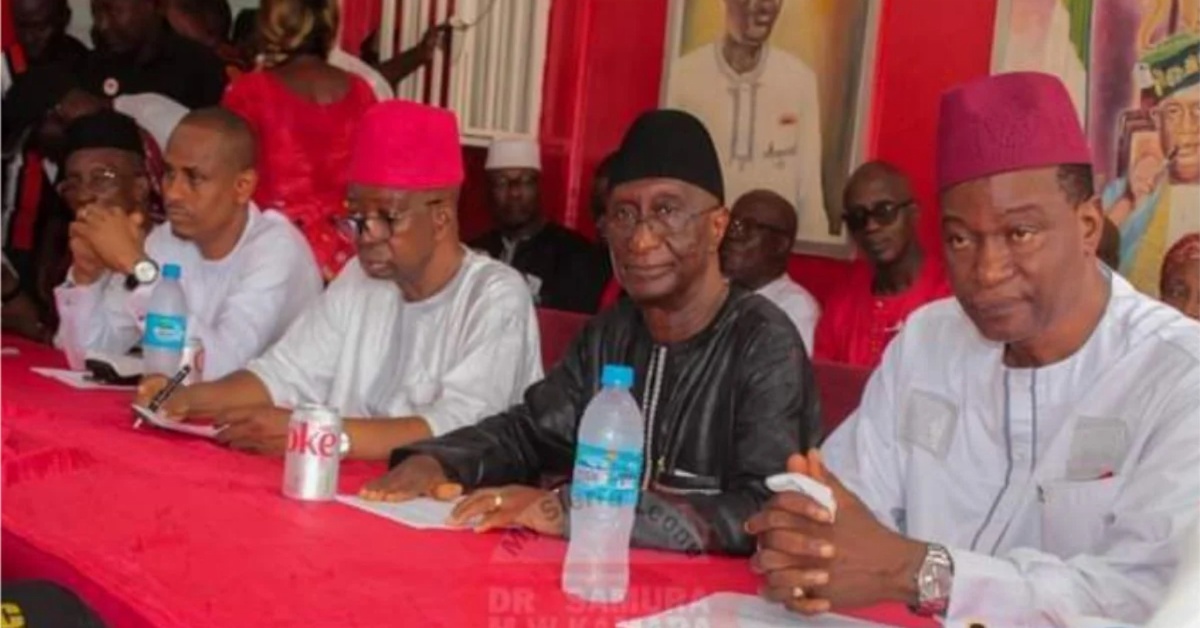 APC Lower Level Elections… 4,500 Positions Up For Grabs
The Communications Officer of the 21-Men Interim Transitional Governance Committee (ITGC) of the All-People's Congress (APC), Suliaman Bumneh Kamara has disclosed to The Exclusive that up to four thousand five hundred executive positions within the membership of the party will be contested for across the country in the party's forthcoming internal lower-level elections which are expected to start on Monday 5th December, this year.
The said positions were declared vacant last year by a Freetown High Court presided over by Justice Adrian Fisher, following to a petition that was filled by the current Chairman of the ITGC, Alfred Peter Conteh against the former national executive of the party.
Currently, the ITGC is preparing to establish the 25-Men Transitional Independent Interim Elections Management Committee (TIIEMC) that will conduct, supervise and monitor the conduct of the party's upcoming lower-level and national executive elections ahead of the forthcoming June 24, 2023 general elections.
Speaking to this press recently, Suliaman Bumneh Kamara noted that the over four thousand five hundred executive positions that would be contested for are from wards, constituencies, districts and regional levels, adding that after the conduct of these lower-level elections, the TIIEMC would then conduct another election for national executive positions during the party's upcoming National Delegates' Conference (NDC) which is expected to take not later than 29th of January, 2023.
Sulaiman Bumneh Kamara Esq also noted that the positions that are up for grabs in each category of the elections are Chairman, Deputy chairmen, Secretaries, Deputy Secretaries, Financial Secretaries, Treasures, Organising Secretaries and others, among others.
According to the ITGC mouthpiece, all the criteria and procedures for candidates who want to aspire for these positions have been outlined in the newly promulgated rules and regulations for the conduct of lower-level elections that were recently approved by the Political Parties Registration Commission (PPRC). He added further that the voting procedures and date for the conduct of these elections will be determined by the TIIEMC.