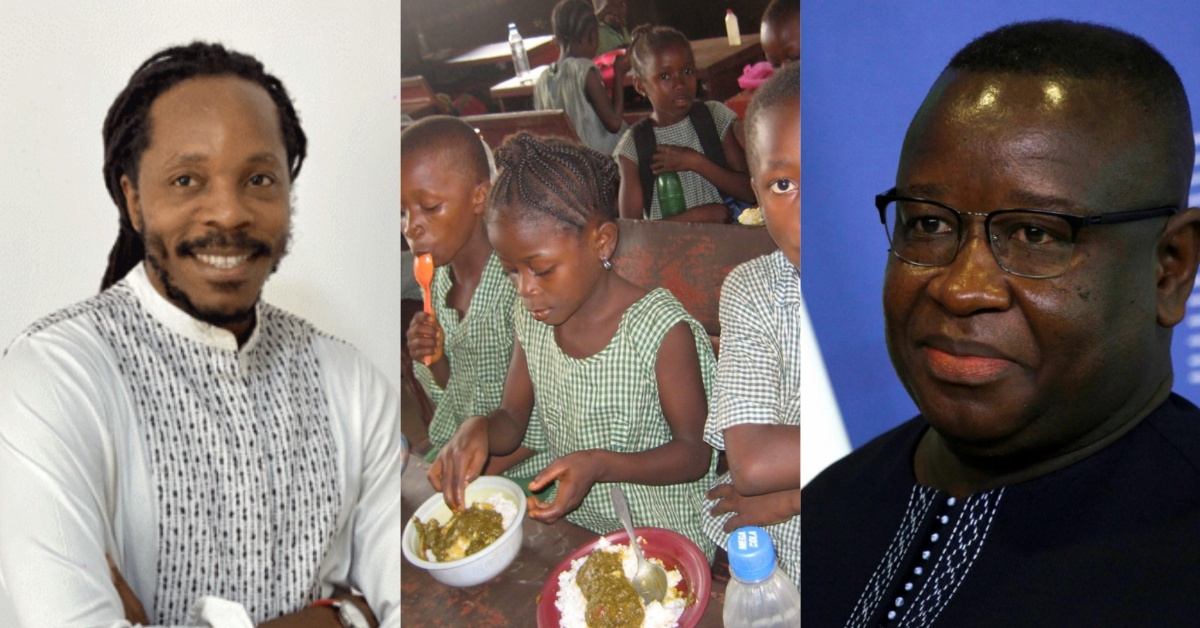 60,000 Kids Benefits as Government Extends School Feeding
The Minister of Education David Moinina Sengeh has stated that the government of Sierra Leone has extended the school feeding project to more primary and pre-school in the country.
The minister hinted that the government has not expanded the schools feed project to all primary and pre-schools in western- Rural-Koya, Mountain Rural, Kent, and York chiefdoms respectively.
He further that so far 60,000 kids from 200 Schools in 16 Districts in the country have benefitted from education and Health outcomes.
In October 2021 President Julius Maada Bio secured US$ 25 million in funding from the U.S. Department of Agriculture's McGovern-Dole Program to improve the 'Food for Education and Child Nutrition in Sierra Leone.
Where he said the strategy was not only to motivate children to take advantage he Free Quality Education but was to also attain a high retention rate in schools and maximize learning outcomes.
The 'Food for Education program is being implemented by the Catholic Relief Services (CRS) in collaboration with the Ministry of Basic and Senior Secondary Education from 2021-2025. The Program aims to support education, child development, and food security through school feeding and related activities.