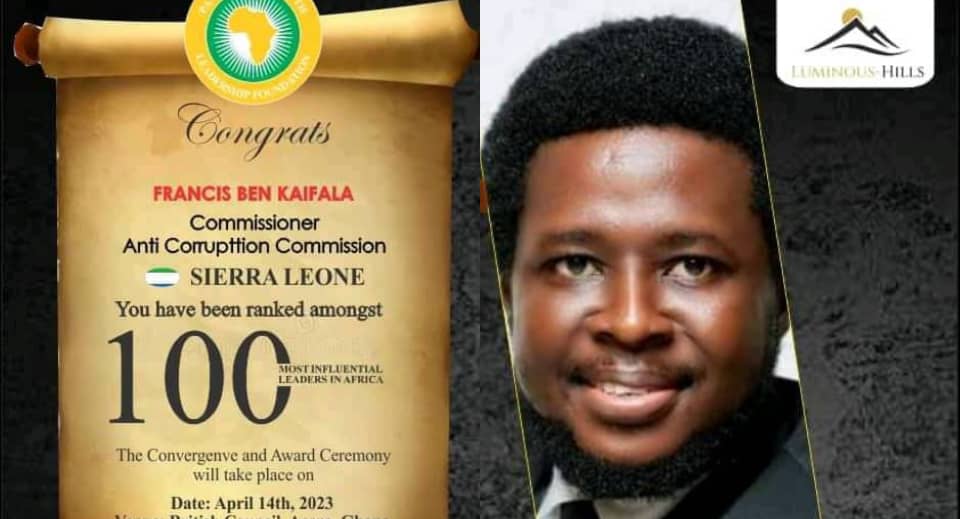 ACC Boss Bags 2023 Most Influential Africa Leader Award
The Commissioner of the Anti-Corruption Commission, Francis Ben Kaifala has been named among the 2023 100 Most Influential Leaders in Africa.
The most influential leaders in Africa award 2023 is to be hosted by the Pan African Youth Leadership Foundation in partnership with Luminous Hills Limited in Ghana.
The Pan African Youth Leadership Foundation's objective is to showcase and celebrate the best of African Young Leaders.
The event is scheduled to take place on the 14th April, 2023 at the British Council in Accra, Ghana.
According to the Executive Director (West Africa) of Pan African Youth Leadership Foundation, Salako Adebowale, this year's edition which is the fifth, is expected to surpass previous editions in terms of participation.
He disclosed that over 40 African Countries are  expected to be present at this year's edition.