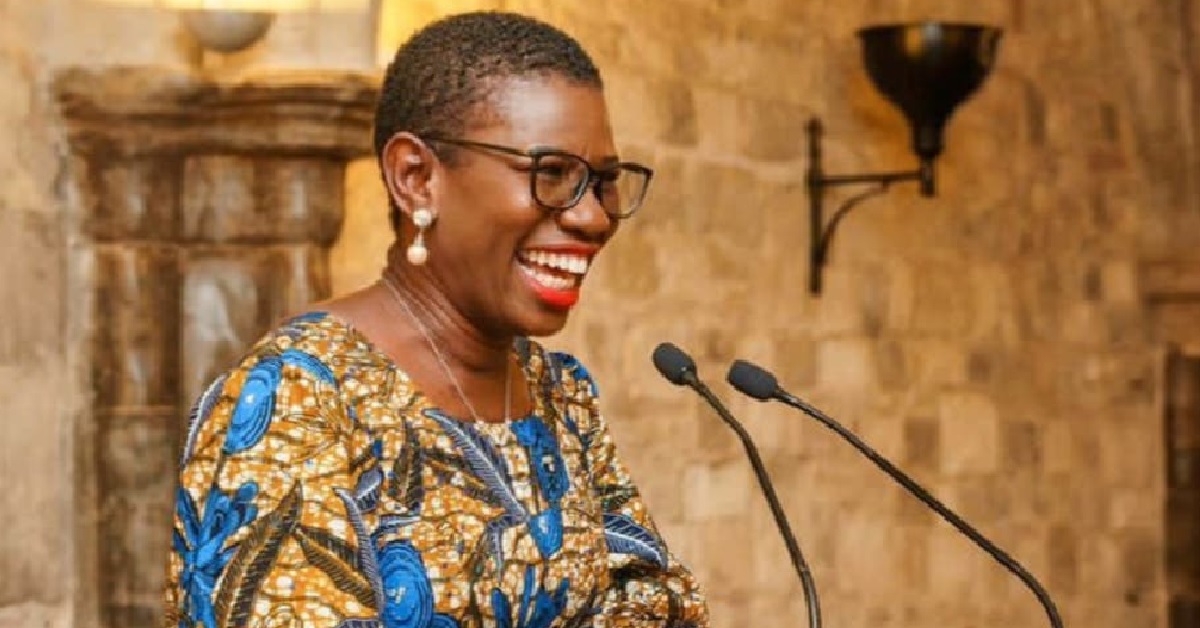 London Accountant Who Fought Ebola Crisis Now Leading Climate Battle
London accountant who returned home to Africa to respond to the ebola outbreak has become a leading figure in fighting climate change.
Yvonne Aki-Sawyerr won a scholarship for a masters' degree at the London School of Economics and went on to help set up the Financial Services Authority in the wake of the Nick Leeson banking scandal.
According to Evening Standard, she returned to Sierra Leone while working as a consultant for the UK's Department for International Development on the outbreak of ebola in 2014 but ended up staying.
In 2018 she was elected mayor of Freetown, its capital, and now campaigns for poorer nations to receive more help to address the challenges of climate change.
Ms Aki-Sawyerr, 53, who is in Glasgow with Sadiq Khan as part of the C40 delegation of city mayors, previously lived in Wimbledon and worked for Andersen Consulting.
"Most of my clients were in Canary Wharf, the Financial Services Authority being the key one," she told the Standard. "I helped set it up after the Barings [collapse] and Nick Leeson, in 1996."
The "turning point" in her career was the outbreak of ebola. "I just could not watch it unfold on my television screen," she said. "I went home and said to my husband: 'I have got to go.' It felt like a pretty crazy thing to be doing, because all the planes were coming out full and going in empty.
"On November 13, 2014, I boarded a flight. I went to Freetown with DFID. I went to the National Ebola Centre and said: 'What can I do?' Within six weeks I became the director of planning for the National Ebola Response Centre."
The experience led her to run for office. She has rebranded her city "Freetown the tree town" in a campaign to plant a million trees, and is seeking funding for a cable car to link isolated areas, to where a booming population has expanded, with the city centre.
"The decision to run for mayor was intrinsically linked to the environment and sanitation," she said. "We must never lose sight of the extent to which climate is impacting the day-to-day lives of all of my residents, and I dare say many people in the Global South – millions of people."
She said Mr Khan was aware of the challenges her city faced, having visited in 2008 as an MP while volunteering with VSO to train lawyers.
On Tuesday, Mr Khan said that under his chairmanship of C40, two-thirds of its annual budget would be spent on Global South member cities.
"We are a very different city to London," Ms Aki-Sawyerr said. "This is part of what the challenge of COP is – the narrative around climate is generally geared towards the West. What I want them to talk about most is how they stop emitting 70 per cent of greenhouse gas emissions from just a handful of countries – focus on that.
"Some cities, like Sadiq's, have access to far more resources than we do. It's incomparable. The discourse needs to be more balanced and the finance needs to be far more balanced. The health of people is really at risk."