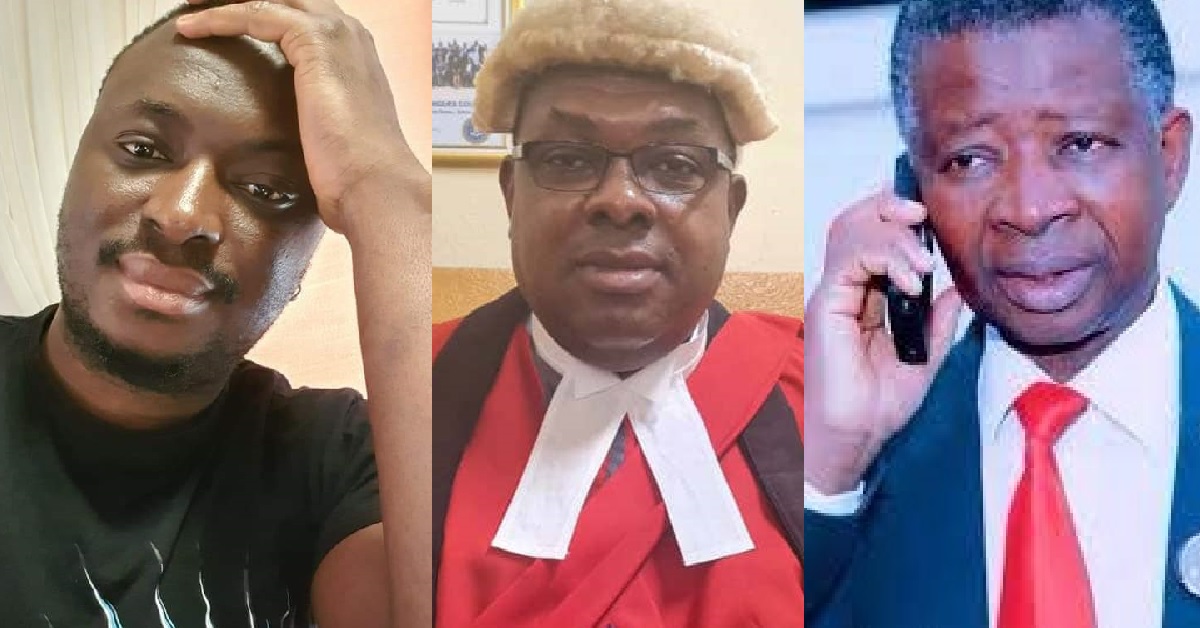 Who Are You to Command Me to Apologize? – Adebayor Fires Back at Justice Adrian Fisher
The CEO of Luv Salone & Lef Bad heart, Adebayor responded to Justice Adrian Fisher for demanding an apology from him for insulting his family.
On the audio he released on 9th April 2022, Adebayor cleared the air that he is not a member of the opposition All People's Congress (APC) party and he will continue to disassociate himself from the APC party. He said he is only a voter and not a politician.
He boasted that this is not the first time he has insulted Justice Fisher and his family. He said Maada Bio is using Fisher to delay the case between the APC party and Alfred Peter Conteh. He said after the case has taken over 2 years, Fisher is planning to withdraw from the case. He asked if Fisher who has been dealing with the case removes his hands and transfer it to Chief Justice, when will the case be called upon by another judge? According to him, Fisher and the SLPP government are doing this to delay the convention of the party.
"Is this the first time I have insulted Fisher's mother?" he bragged. He said he wants Fisher to know that, the people of Sierra Leone are hunting him. "The same thing that he did to Palo Conteh and it's the same thing he wants to apply to APC in delaying the case" he added. He threatened him that if he did not judge the case, he will continue to insult his mother. "Since you said if I don't apologise before Monday, are you stronger than Maada Bio and Fatima Bio to apologise to you? You can't even take care of your mother and you are telling me that I should apologise. We will tell you that, what you have done to Palo and what you are doing now to APC is wrong" he stated. Adebayor talked about the press release the APC party put out denying him as one of it members. "You have confirmed to the country that all what European Union talked about you, is what is happening right now. This is the reason they are angry when APC put out a press release disassociating itself from me." He asked Sierra Leoneans to join the APC National Secretary General, Osman Foday Yansaneh to court because he is not going to apologize. "Now that I'm not apologising, let everyone follow Osman Yansaneh to Court on Monday. Let Fisher do his worst to Yansaneh and let him jail him."
This came after the High Court Judge, Hon. Justice Adrian Fisher ordered the APC National Secretary General, Amb. Osman Foday Yansaneh, to contact Adebayor to get him to do an audio apologising to him and to the country for his insult and abuse purportedly on behalf of the APC party.
However, Adebayor made it clear that he will not apologise to Justice Fisher and he will continue to insult him if he refuses to judge the case.