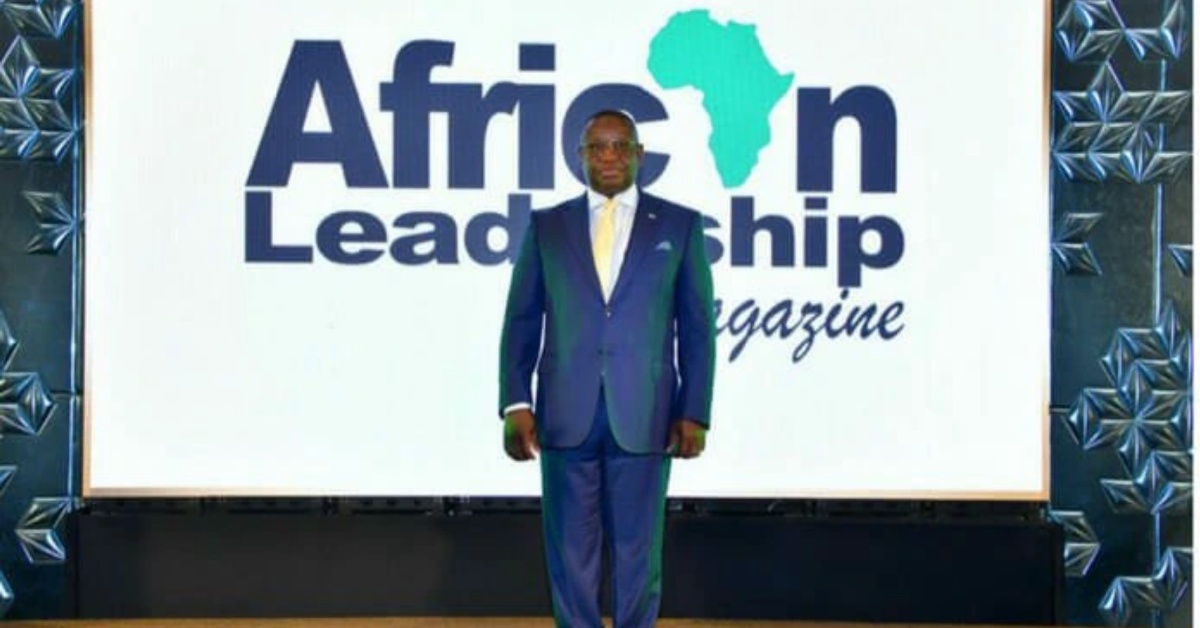 Democracy, Rule of Law, Not Foreign Concepts to Africa – President Bio
The President of Sierra Leone, Julius Maada Bio, has said that Democracy and the rule of law are not foreign concepts to Africa.
He made this known during his speech at the African Leadership Magazine Persons of the Year Awards in Balaclava, Mauritius.
While presenting his keynote at the event, the President who received the African of the Year Award stated, "Democracy and the rule of law are not foreign concepts to Africa. These concepts are rooted in the experiences and struggles of our people. Therefore, as Africans, we must embrace these principles not because they are imposed upon us, but because they are part of who we are."
President Bio, who is primarily regarded as the father of Democracy in Sierra Leone due to his role in restoring party politics and Democracy in the country after years of military incursion in politics, maintained that, "We must not be afraid of dissent or debate, but rather recognize that these are the hallmarks of a healthy society."
For Industrialisation and Trade, Namibia;  Lieutenant General Yakuba Drammeh, Chief of Defense Staff, The Gambia Armed Forces; Mrs Naseem Lahri, Managing Director, Lucara Diamond, Botswana; Sonny Zulu, Managing Director, Standard Chartered Bank, Zambia; Dr Sibongile Moyo, The Managing Director, Nedbank Zimbabwe; Mr Mathieu Mandeng, CEO, Standard Chartered Bank Mauritius;  Dr Adesola Kazeem Adeduntan Group Managing Director/CEO, First Bank of Nigeria Limited, Dr Gertrude Mwangala Akapelwa Vice Chancellor, Victoria Falls University of Technology, Zambia, among others.
Earlier, during the unveiling of the winners of the 11th edition of the POTY, the Chairman and founder of the African Leadership Organisation, Dr Ken Giami, stated, "Africa has traditionally been the cradle of great leadership; from Nelson Mandela, Kwame Nkrumah, Steve Biko, to Julius Nyerere, the Continent's contribution to leadership philosophy remains indelible. However, a new leadership paradigm is evolving in the Continent – they are the new Changemakers." Continuing, the Chairman added, "our nominees are Changemakers, who have chosen to push through with their vision to build and bequeath an Africa that works for all to the next generation." 
"Our nominees see progress, whereas others see retrogression; they see possibilities amid challenges. They are on a mission and are eager to lead Africa to the promised land," he said.
The African Leadership Magazine Persons of the Year Awards is Africa's premier vote-based endorsement, reserved annually for the leading Africans contributing to promoting the Continent's progress and positively altering Africa's perceived negative image. The annual event has also become a platform for honouring people-centred leadership and Africans pursuing a pan-African agenda in their chosen fields of endeavour. This year's event will provide a platform to celebrate the Continent's merchants of hope, ready to lead an army of change agents and reformers, to build an Africa that works for everyone.
Distributed by African Media Agency (AMA) on behalf of African Leadership Magazine.
About African Leadership Magazine:
The African Leadership magazine is published by African Leadership (U.K.) Limited, a company registered in the United Kingdom. The magazine focuses on bringing Africa's best to a global audience, telling the African story from an African perspective; while evolving solutions to peculiar challenges the continent faces today.
Since its maiden edition, African Leadership Magazine has become a leading pan-African flagship leadership-focused publication read by over 1 200 000 targeted international investors, business executives, government policymakers, and multilateral agencies Africa, the Middle East and Asia, Europe, and the U.S. It is distributed at major international and African Leadership events around the world. The magazine has over 1 000,000 subscribers/Followers on Facebook and a virile readership on other social media platforms. It is a niche and unbiased African voice born out of a desire to tell the African story from an African perspective by focusing on individuals and corporates known for their legacy-based approach to leadership.