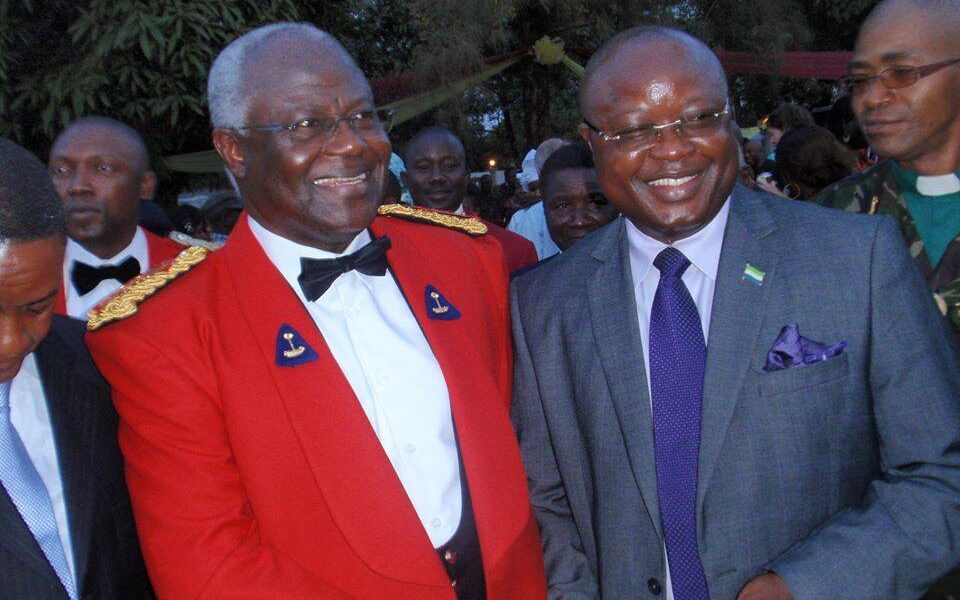 African Confidential Says Corruption Stinks in Sierra Leone
The authoritative African Confidential magazine has made a damning claim of corruption, ineptitude and outright plundering of resources by officials of the ruling party.
In its latest edition, the London based magazine began it damming article titled: "The constitutional crisis over the vice-presidency drags on while an unwelcome spotlight falls on the President's affair" by chronicling the political furore within the APC which led to the controversial sacking by President Ernest Bai Koroma of Vice- President, Alhaji Sam Sumana which plunged the country in to needless constitutional crisis.
"A full explanation of why Vice-President Samuel Sam-Sumana was summarily removed from office in March has just emerged. President Ernest Bai Koroma feared he was building support for a bid to succeed him as President, political sources in Freetown have told Africa Confidential. Koroma was alarmed because his deputy was courting important factions of the governing All People's Congress (APC) and building up momentum. Without fully considering the consequences, Koroma summarily dismissed Sam-Sumana, from whom he has long been estranged, even though he did not have the constitutional power to do so. It has left a legal quagmire that the courts show no sign of sorting out (AC Vol 56 No 6, Koroma lashes out).
Initially, Sam-Sumana sought an injunction in the Supreme Court against his sacking which could only, according to the constitution, follow a formal procedure conducted by Parliament alone. Koroma claimed that 'Supreme Executive Authority' permitted him to sack Sam-Sumana and appoint Victor Bockarie Foh in his stead. The Freetown courts are reluctant to defy political authority and so took their time in addressing the point".
The article also claimed that 3 billion Leones (US$720,000) has been allocated to the government's legal team to pursue the case brought against it by the elected Alhaji Sam Sumana. Sam Sumana himself, according to the article recently sacked his lawyer, J. Blyden Jenkins Johnston for allegedly acting against his interest and was also alleged to have been visited at his home by a high profile public figure.
Away from the court, the magazine catalogued a number of improper acquisition of property belonging to the state including those of the defunct National Diamond Mining Company (NDMC) which an expert consulted by a parliamentary committee in 2013 valued at $12 million but which was bought for $1.2 million."There was no open or public bidding for the property, which includes twelve mansions and dozens of acres of prime land in Freetown", writes African Confidential.
On the Ebola front, the article states; "New cases of Ebola are still turning up in Port Loko and Kambia districts, over a month after the World Health Organisation declared neighbouring Liberia Ebola-free. A lack of government focus is to blame, Freetown political sources say. President Ernest Bai Koroma's pride has not helped either".