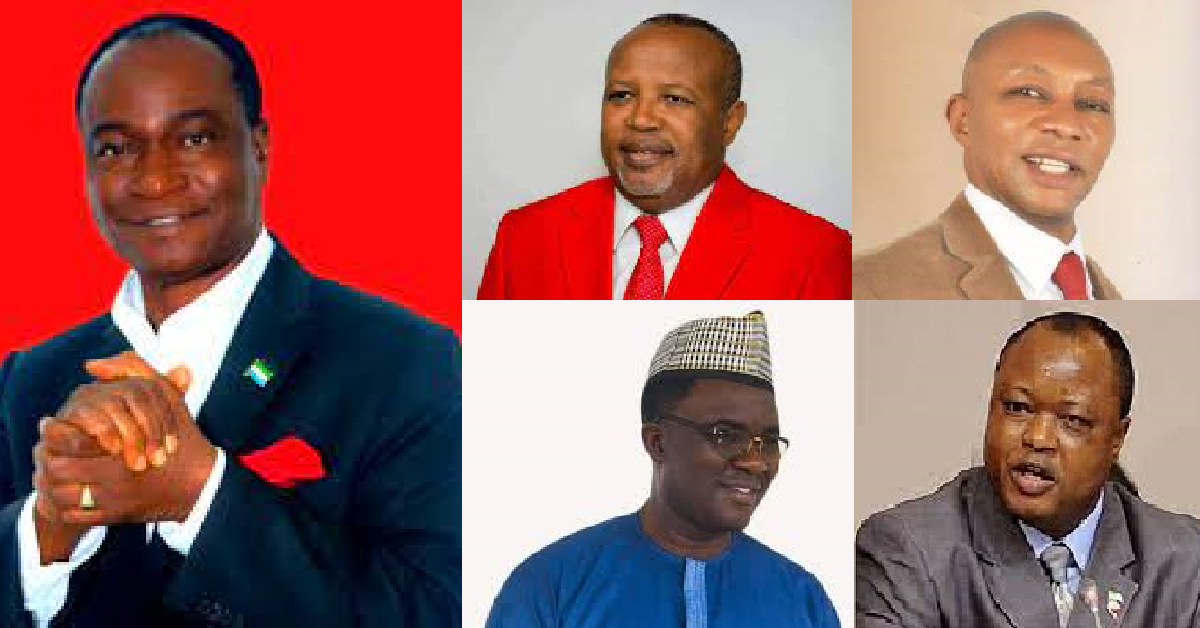 Ahead of Convention, 13 For APC Flagbearer
Twelve members of the main opposition All Peoples Congress (APC) have expressed interest to vie for the 2023 presidential flagbearer position of the party ahead of the forthcoming 2023 general elections.
The APC flagbearer election will take place early next year during the party's National Delegates Convention (NDC) after the completion of the party's internal lower-level elections across the country.
According to a senior member of the party, Hon. Lahai Marah, the high number of aspirants intending to vie for the 2023 presidential ticket comes following the review of the party's previous flagbearer candidature fee from one hundred million Leones to thirty million Leones (old notes). He furthered that it is possible that the June 24, 2023 general elections.
Among those who have so far expressed interest in the 2023 presidential flagbearer position of the party are the 2018 presidential candidate, Dr. Samura Kamara, who is the current frontrunner ahead of the party's NDC, the former Vice President, Chief Alhaji Sam Sumana, the former Minister of Defence, Rtd Major Palo Conteh, Lawyer Joseph Fitzgerald Kamara, Lawyer Abu Bakarr Kalokoh, former Minister of Works, Housing and Infrastructure, Alimamy Petito Koroma, Dr. Richard Konteh, Dr. Kelfala Marah, Alfred Peter Conteh, Susan Bona, Ing. Sorie Ibrahim Koroma, former Minister in the erstwhile APC led government, Alhaji Kemoh Sesay and former Deputy Minister of Finance, Momoh Vandi.
It could be recalled that the 21-Man Interim Transitional Governance Committee (ITGC) of the party pegged the candidature fee at one hundred million old Leones but after some objections from a cross-section of the party membership, the PPRC, in concert with the APC hierarchy, decided to reduce the APC flagbearer fee to thirty million old Leones.
Speaking to the press lately, the Chairman of the 21-Man ITGC, Alfred Peter Conteh said that the revised APC flagbearer fee is in tandem with the existing national presidential candidature fee as prescribed in the new 2022 Public Elections Act, adding that the PPRC decided to reduce the previous amount in order to open up the political space for more participation.
He also noted that the party will use the new APC 2022 Constitution to conduct the said flagbearer election, adding that PPRC has recommended for background checks to be conducted on all candidates and that they should also produce police clearance before they would be allowed to take part in the said election.