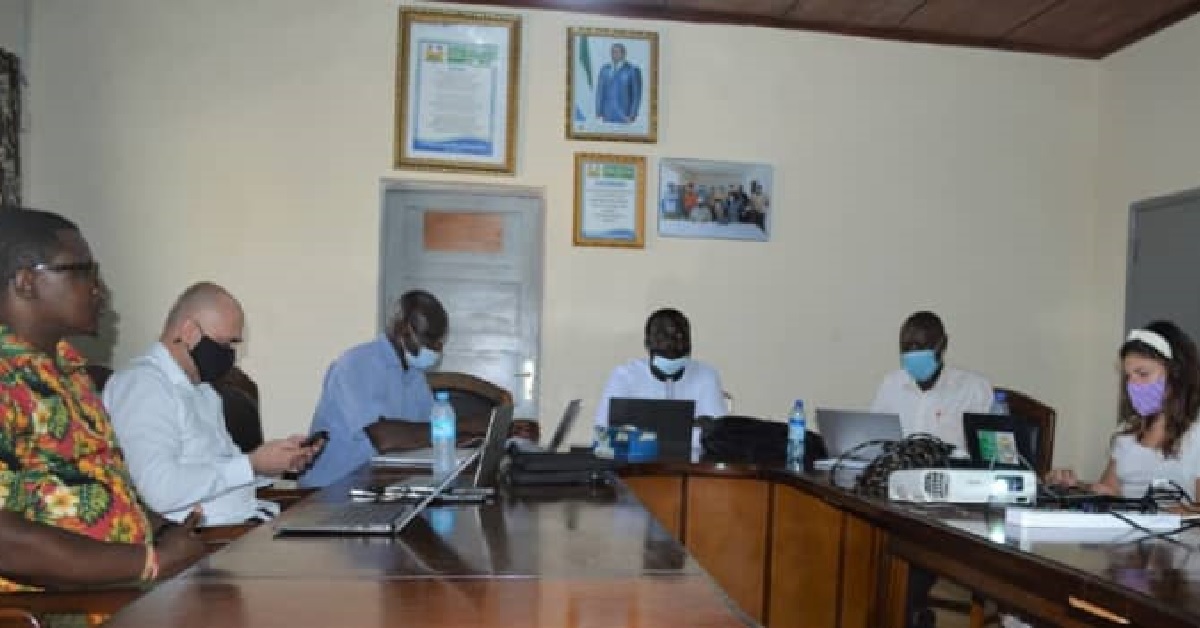 International Consultants Begin Work as Sierra Leone Set For Mid-Term Census
Sierra Leone, Freetown: Ahead of the country's first electronic census which is scheduled to take place later this year, Statistics Sierra Leone has received two other consultants who have started work in respect of the census.
In a bid to scale up efforts to achieving a successful census with credible data, it is worth noting that the institution has recently implemented digital cartographic mapping of Sierra Leone.
The two consultants, Andrew Mukulu (Ugandan), a Census Technical Adviser, advises African countries on critical issues relating to Censuses to ensure international benchmarks are met; and Ms. Eleanor Keeble (British) supports data quality assurance processes and setting up of tools for monitoring and evaluation of the census processes.
The two consultants from the UN Economic Commission for Africa (ECA) in Addis Ababa, Ethiopia have joined two others already in the country to step up support to Statistics Sierra Leone as the institution prepares for the 2021 fully digital Mid-Term Census later this year.
Already in the country are Adebayo Olatubosun (Nigerian), the ECA/World Bank/UNICEF Census Mapping Consultant who Leads work on the digital Cartographic Mapping of Sierra Leone and Dr Baris Ucar (Turkish), the UNFPA Population Census Coordination Specialist, who is supporting Statistics Sierra Leone on several issues of the 2021 Mid-Term Census
Ethiopia, Kenya, Malawi and Ghana have tried and tested these technologies, therefore Sierra Leone is now benefiting from an effective South-South collaboration among its national statistical offices.
The institution has also disclosed that the geographic information system (GIS) resources such as shape files are being loaded onto the tablets so that census enumerators will easily use the tablets in the specified enumeration areas (EAs) and do their work efficiently with record speed.
After an initial briefing with the Chief Census Officer Prof. Osman Sankoh, COR, and Executive Management, the consultants have started meeting with various Statistics Sierra Leone teams working on the mid-term census