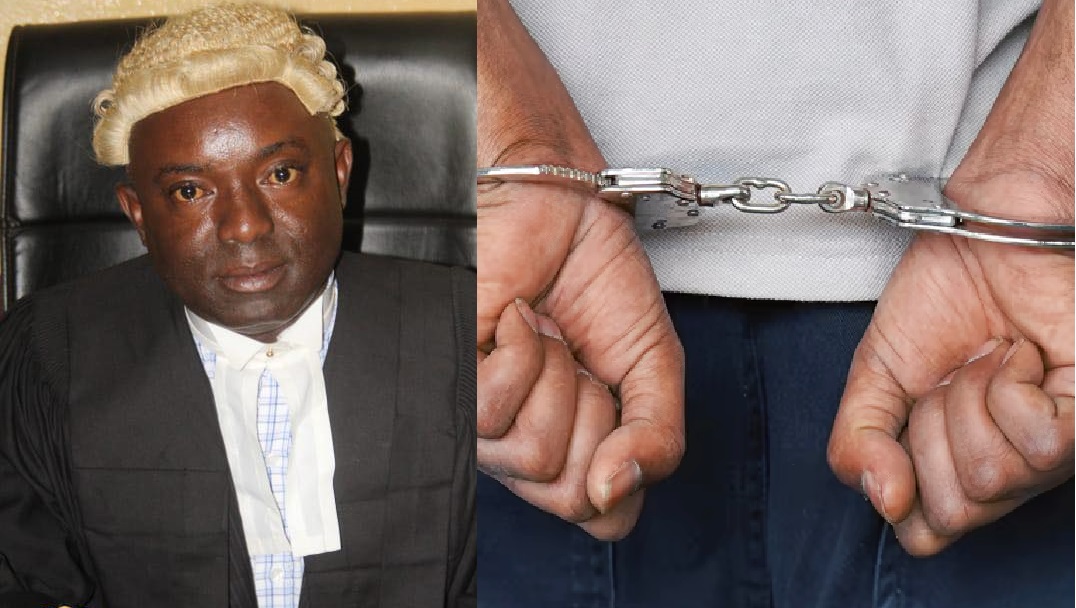 Alleged Theft at Presidential Lodge: 2 Jailed, 1 Granted Bail
18yrs old Musa Kamara a vehicle conductor, 21 yrs old Abubakarr Sesay a vehicle conductor and 32 yrs old Abdul Tejan Bangura business man made their first appearance before Magistrate Sahr Kekura of Pademba road court NO.1 in Freetown on three count charges to wit Conspiracy to commit a crime contrary to law, Larceny contrary to section 2 of the Larceny Act 1816 and receiving stolen goods contrary to section 33 910 of the Larceny Act 1916.
According to the particulars of offence on count one on the 14th June 2022 both accused persons conspired together and with other persons unknown to commit a crime to wit Larceny.
On count two the first accused persons Musa Kamara did steal one TVS motor bike with the registration number ATQ 564 valued twenty one million (21,000,000) property of Major Anthony Mansaray.
On count three of the same place and date did receive on TVS motor bike with the registration number ATQ 564 valued twenty one million (21,000,000) property of the said Major Anthony Mansaray knowing same to have been stolen.
According to a-z, the charges were read and explained to the accused person the first person pleaded guilty while the 2nd and 3rd accused person pleaded not guilty.
The prosecutor informed the Bench that fact as charged for the first accused person.
There is no previous record against the accused person.
Magistrate Kekura said the first accused person having pleaded guilty and taken in to consideration that he is a first time offender before this court notwithstanding he has not wasted the court time.
He is hereby sentenced to twenty for months at the correctional center or pays a fine of two hundred thousand Leones to the state.
The second accused person was granted five hundred thousand Leones bail or one surety in like sum.
The surety must be resident in Freetown.
The surety should produce identity card depicting his or her address in Freetown.
Bail to be approved by the Deputy Assistant Registrar whilst the third accused was send to the male correctional center in Freetown.
The matter is adjourned to the 8th July 2022 for furthered hearing.
Inspector Kadie M Taylor is Prosecuting the matter.