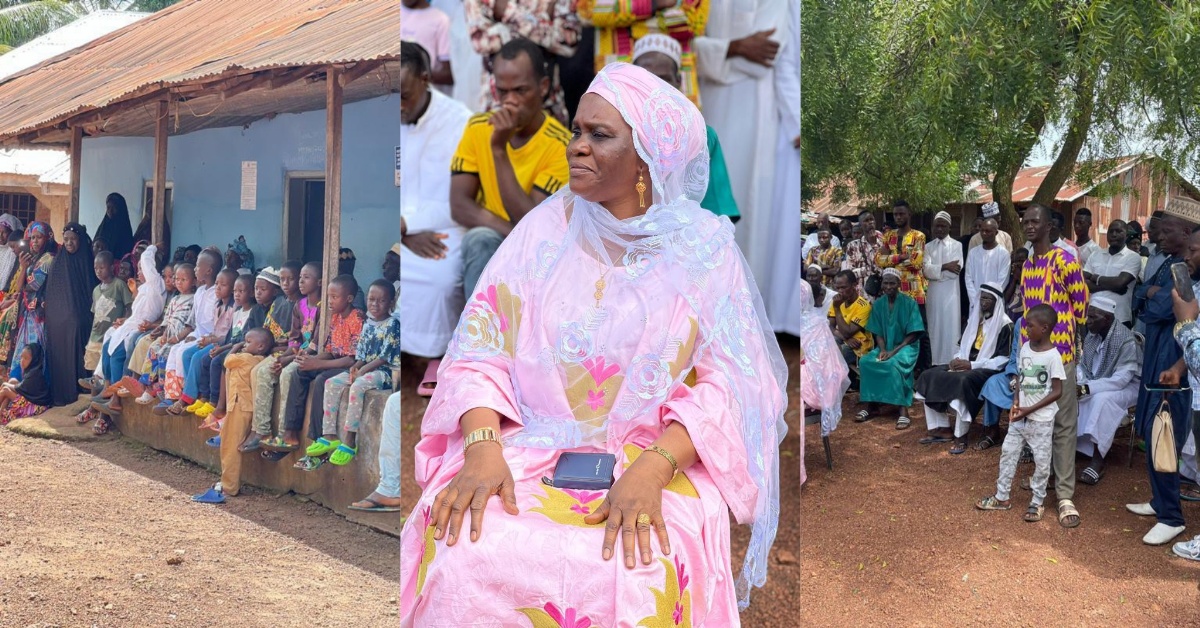 Sierra Leone's Ambassador to Kuwait, Haja Ishata Thomas Takes Voter Registration Sensitization to Koinadugu District
In an effort to heighten voter registration in the district, Sierra Leone's Ambassador to the State of Kuwait, Her Excellency Haja Ishata Thomas on 23rd September 2022 engaged stakeholders of the Senekedugu Village in Koinadugu during which they declared overwhelming support for President Julius Maada Bio's 2023 re-election bid.
During the engagement, Ambassador Haja Ishata Thomas thanked the community for their warm reception, applauding the massive turnout in the ongoing registration process. She encouraged them to continue to participate in the second phase of the registration process so as to enable them to vote in the upcoming elections.
Highlighting the developmental strides of President Julius Maada Bio, Ambassador Ishata Thomas explained the government's plans to construct more schools, provide electricity for the township and livelihood support to women and youths in Koinadugu district. In addition to her previous support, she presented NLe1,000 (1,000,000 Old Leones) to the community stakeholders in a bid to facilitate the ongoing voter registration process.
Heads of Senekedugu, including executive members of the Sierra Leone People's Party (SLPP), appreciated Ambassador's visit and further thanked her for the numerous support to the village, especially the recent Le15 million microcredit to women, support to farmers, and cash donation towards the voter registration sensitization. They reaffirmed their unwavering support to register and vote for President Julius Maada Bio in 2023.
Prior to the stakeholder engagement, Her Excellency met with volunteer teachers of the Senekedugu Primary and Secondary School and donated five bags of rice (25kg) with one thousand New Leones (Le1,000,000 Old Leone). While thanking the Ambassador for the kind gesture, they appealed for more support for the completion of the Senekedugu Senior Secondary School as well as the inclusion of teachers on government's payroll.