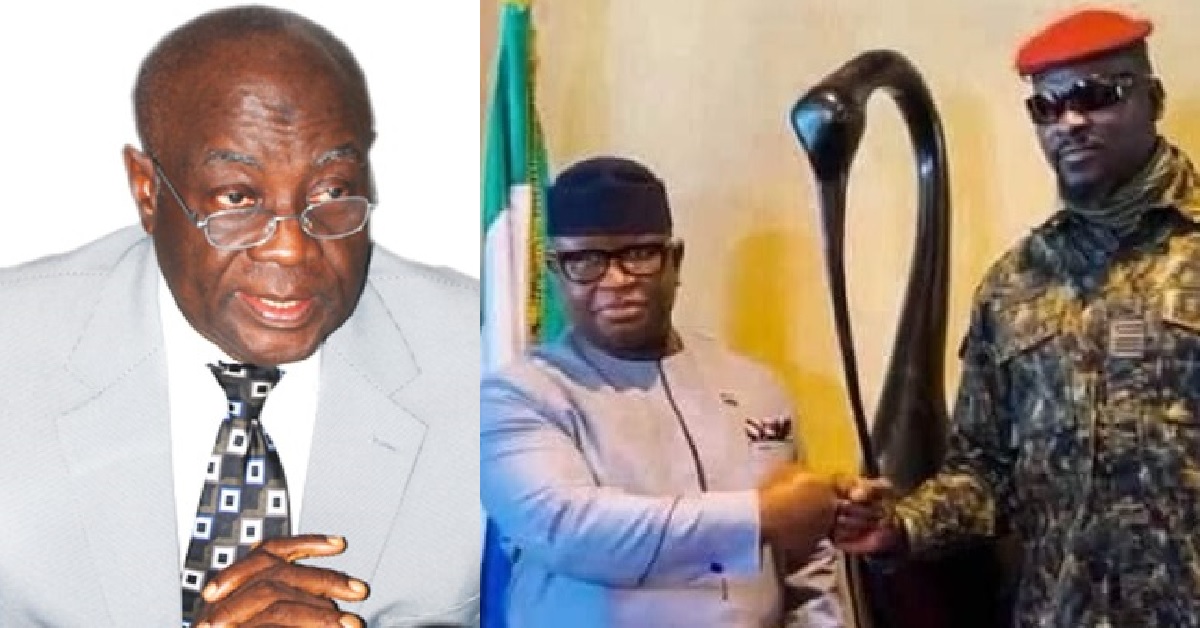 APC Strongman Justifies President Bio's Visit to Guinea
Opposition All People's Congress (APC) strongman and lawmaker Hon. Alhaji Ibrahim Ben Kargbo has told Concord Times in an exclusive interview that President Julius Maada Bio's visit to Guinean Junta Leader Mamady Doumbouya was a move in the right direction.
Hon. Kargbo who doubles as the Chairman of Foreign Affairs Committee in parliament was sharing his opinion with this medium after the president's visit to neighbouring Guinea sparked heated debated in Sierra Leone.
Many people, especially opposition members have criticised the president's visit, citing that Doumbouya ousted a democratically elected president and ECOWAS had also placed some sanctions on Guinea.
Some opined that the president visit is in contravention of ECOWAS stands while others claimed his visit may connected with resolving the dispute of the Eastern border town of Yenga which the Guinean troops have occupied for almost two decades.
Meanwhile, the veteran journalist cum politician, said President Bio's visit to the Junta leader would help him to understand the possible intension or leadership agenda of Mamady Doumbouya.
He intimated that having understand the plans of the Junta leader, President Bio could be in a better place to advice ECOWAS on how to handle the situation in Guinea.
The opposition strongman said the situation in Guinea is very sensitive especially when majority of the Guineans were seemingly welcoming the Coup d'état.
He stressed that the President Bio's visit was very timely and essential.