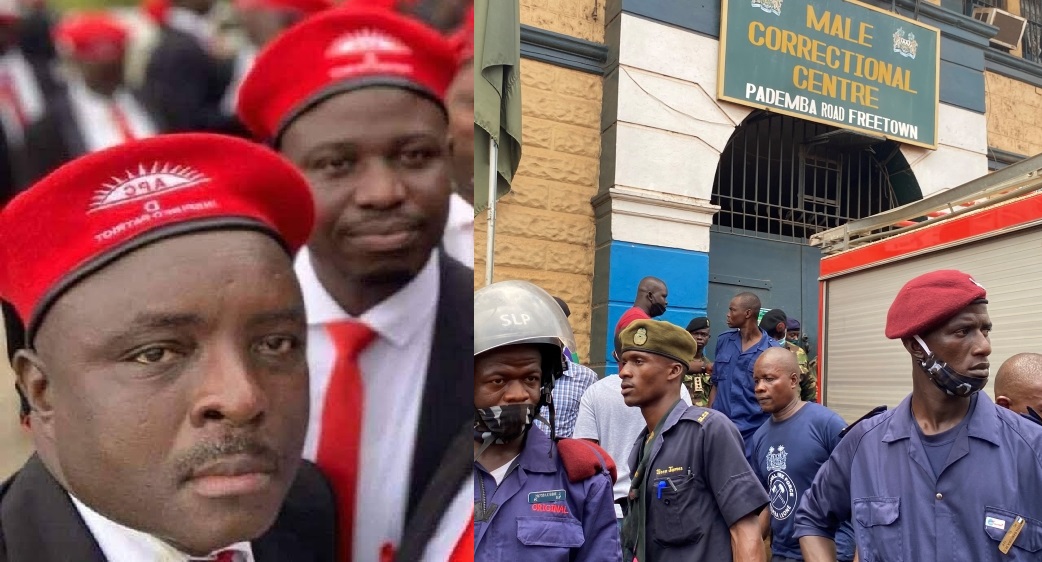 APC Member of Parliament Who Imported Guns Sent to Pademba Road Prison as Court Denies Bail
Opposition All Peoples Congress (APC) lawmaker, Emmanuel Saidu Conteh has been denied bail and remanded at the Pademba Road Prison pending continuation of his trial.
Sierraloaded learnt that the court matter has also been adjourned to Wednesday, July 14, 2021.
Hon. Emmanual Saidu Conteh, Nabie Unisa Bangura, Sheriff Jalloh and Michael Michael Alpha Fornah, were on Friday, July 2 arrested, after some arms and ammunition were detected in a pathfinder vehicle at Water quay which allegedly belong to the suspects.
Director of Operations at the Criminal Investigations Department (CID) headquaters, Francis B. Lebbie, told the media that seven pistols, 100 live rounds and 12 magazines that were allegedly imported into the country from United States, have been impounded and were currently in the exhibit office.
Meanwhile, the Leader of the Opposition, Chernor Ramadan Maju Bah has pleaded with the Presiding Speaker of Parliament, Sengepoh Solomon Thomas to intervene for the dignity of Parliament, "without prejudice or interference to the process for bail to be granted to Hon. Emmanuel Saidu Conteh, pending investigation by CID on an alleged matter involving arms and ammunition, for which he has been detained seven days ago".
Leader of NGC, Hon. Dr. Kandeh Kolleh Yumkella shared similar sentiment in light of solidarity and after visiting Emmanuel Saidu Conteh at the CID as they have done so before for another MP.