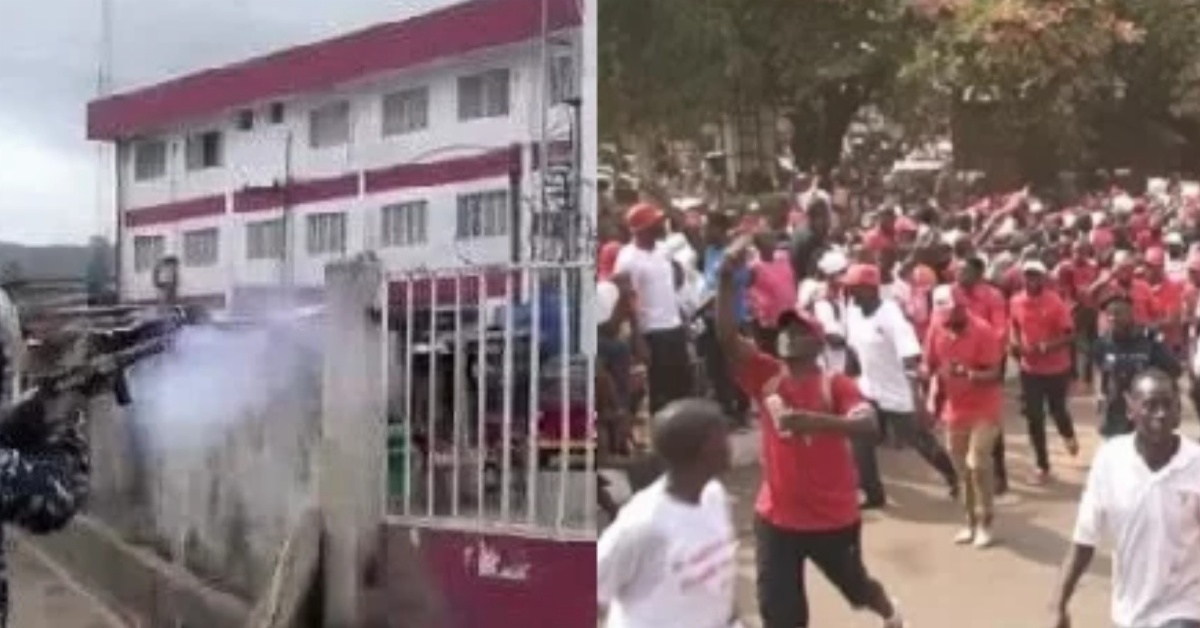 26 APC Supporters in Police Custody For Violent Conducts
The Sierra Leone Police (SLP) have arrested 26 supporters of the main opposition, All Peoples Party (APC) for violent conducts in the party's recently concluded lower level election.
This disclosure was made by ASP Brima Kamara during a press conference held at the Police headquarters in Freetown on Tuesday 17 January 2023.
ASP Kamara said that there were violent and public disorder situations during APC's lower-level elections in some parts of the country in which 26 people have so far been arrested.
He disclosed that; 8 were apprehended in Masiaka, 15 in Kono and 3 in Kambia for involving in violent and disorderly conducts.
ACP Kamara cited that the SLP has adopted a 'zero- tolerance' on violence in the forthcoming general elections.