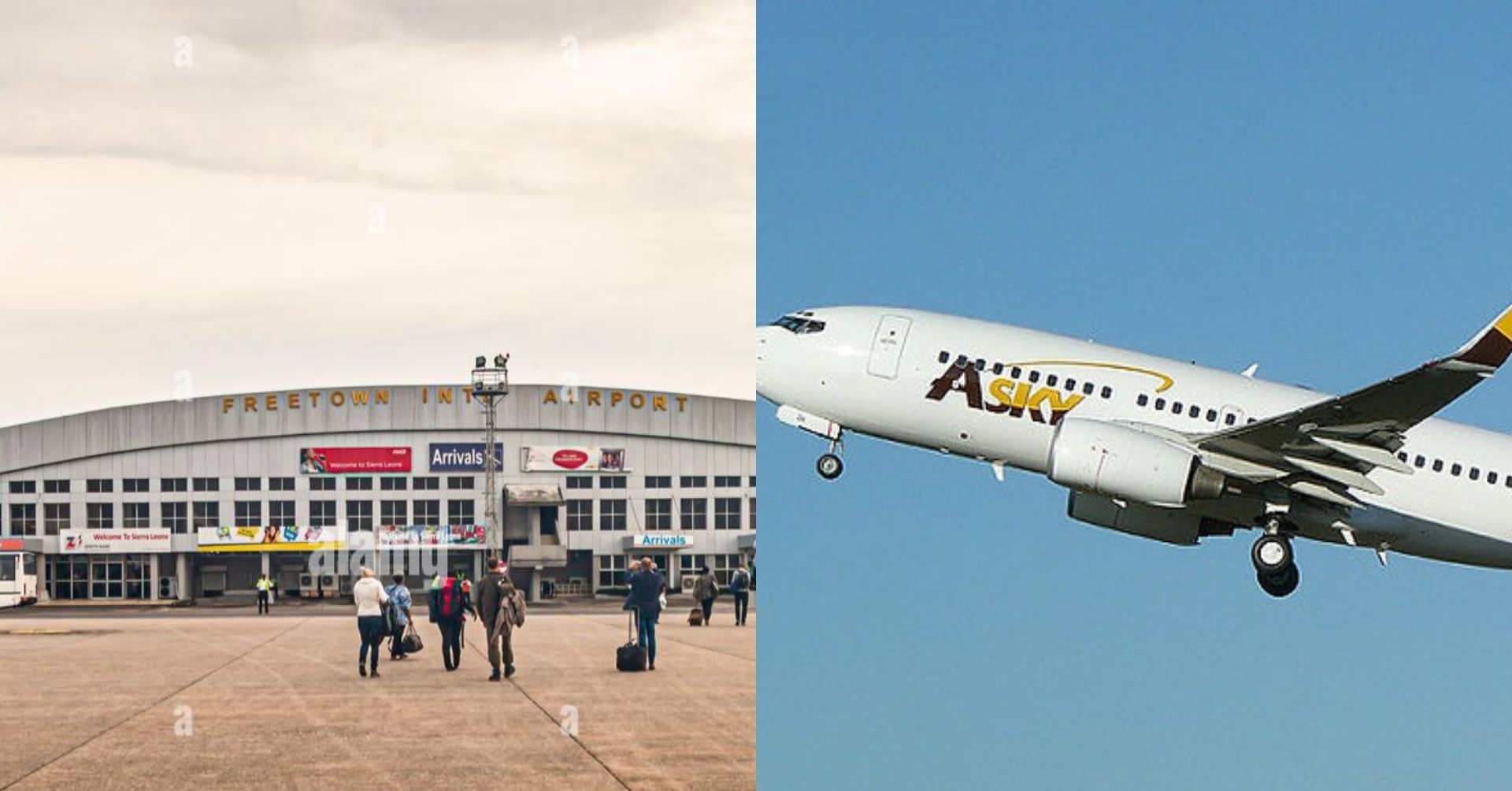 ASKY Announces Closure of Freetown Airport For Reason of Works
The leading Pan-African Airline set up at the initiative of West & Central African governments, ASKY, has announced a temporal shutdown of the international Airport of Freetown, due to rehabilitation works on the two runways.
This announcement was made on a press release and according to the release, the Airport of Freetown will be closed for fifty days(50) starting today the 1st December between 5am and 5pm local time.
ASKY stated how this has affected their usual daily service to Freetown but however reassured passengers that all measures have been put in place to keep the operations of the flights, during this period.
See full release below:
ASKY, The Pan-African Airline, is a 100% privately owned airline created by regional banking institutions in Africa that includes The ECOWAS Bank for Investment and Development (EBID), The West African Development Bank (BOAD) and ECOBANK Group (ETI) in partnership with Ethiopian Airlines.
ASKY is a commercial company under private law and is managed by experienced African aviation professionals, with Ethiopian airlines as its strategic partner.
ASKY currently operates a fleet of nine aircraft: four (4) Boeing 737-800s and five (5) Boeing 737-700s, serving twenty-four (24) cities in twenty-one (21) countries within Africa.
ASKY's focus is to develop a strong intra-Africa network that foster regional development, tourism, economic growth and regional integration as a major economic catalyst within the continent with its long-term goal of a sustainable business focused on profitability.