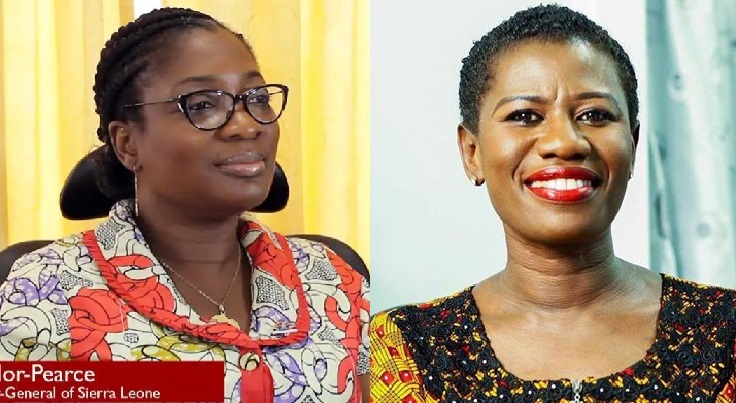 Audit Report Expose Freetown City Council's Poor Leadership on School Buses Operations
In early September 2019, in order to reduce the constraints faced by school pupils over transportation, and in support of the Free Quality Education, government provided 50 school buses which were distributed to every district headquarter town across the country.
Awoko reports that the Auditor General, reviewed the management of these buses by Local Councils, it was discovered that on 17th March 2020, a coordinator for the Freetown City Council (FCC) Free Quality Education Bus Service was appointed on a temporary engagement.
There was however no evidence that this staff has the necessary authority to control the bus drivers and conductors'/driver's aide. From our discussion with the Coordinator, we noted that the activities of the buses were not independently checked to identify challenges and provide solutions.
The Coordinator revealed that there are instances when bus conductors failed to hand over cash collected because they alleged to have used their personal monies to maintenance the buses.
During the audit team's review of records regarding revenue generation from the school buses, they observed lack of segregation of duties because the Coordinator was responsible to collect bus receipts from stores, distribution, and collection of revenues from conductors and payment of same into the Council's bank account meant for that purpose. What makes this more serious is the non-utilisation of bus tickets for months to date, the auditors said.
Also, there were allocation of fuel to non-operational buses, from the review of fuel records for the school buses, it was observed that fuel worth Le37 million (Le37,675,000) were allocated to buses on days they were not operational without justification.
The audit team verified that a school bus (046) under the control of the Council was involved in an accident in January 2020 which resulted in a damaged windscreen. In a discussion with a staff, we learnt that the other vehicle driver who was at fault had showed interest to repair and replace the damaged parts.
The Police report on the accident, as well as the plans to repair and replace the damaged parts were not submitted for audit inspection.