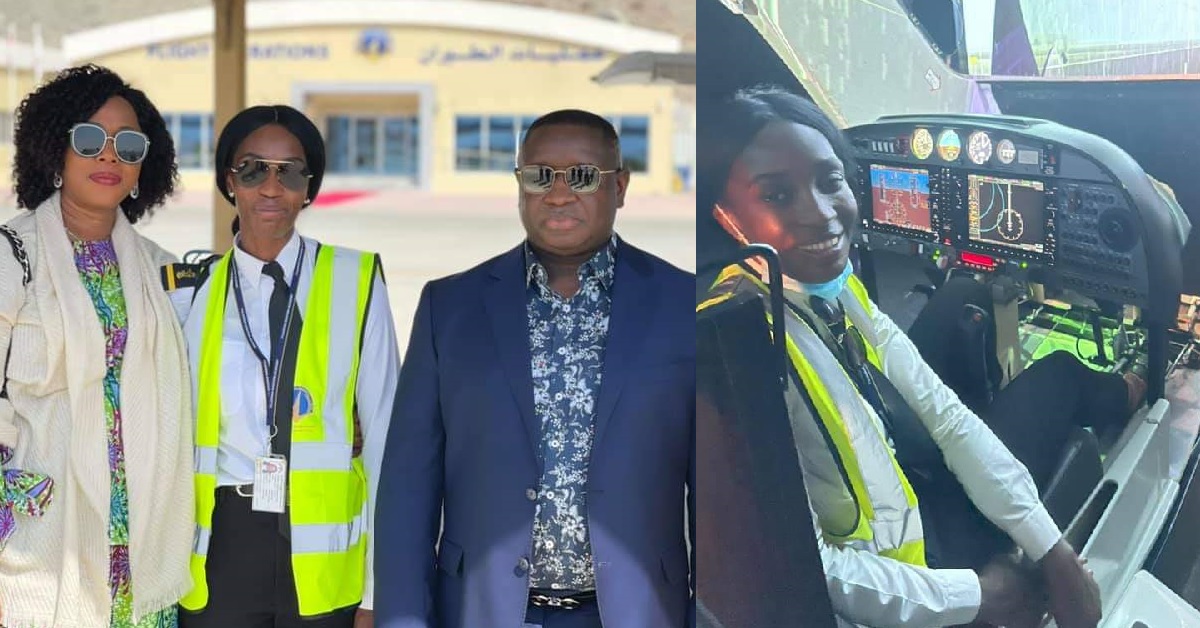 President Bio's Daughter Becomes 1st Female Pilot From Sierra Leone
Vendetta Michaella Bio, the eldest daughter of President Julius Maada Bio ventured into the field of aeronautics and is now about to come the first female Sierra Leonean Pilot.
Independent Observer reports With the field already overcrowded with men, women can also now be counted and for a Sierra Leonean, it is a huge plus for the country.
A proud father, President Bio stood by and watched her daughter take to the skies recently and immediately First Lady Fatima Bio took to social media to glorify and sing praises of her.
She posted "as a mother there is nothing befitting than seeing your child succeed in achieving their dreams. My baby we were a proud parent watching you own plane yesterday.
"When you are done you will become the first female pilot in Sierra Leone. You have proved to us all that you are indeed the first daughter of President Julius Maada Bio. Your determination is unmatched we are indeed proud of you Vandetta Michaella Bio. Mummy loves you."