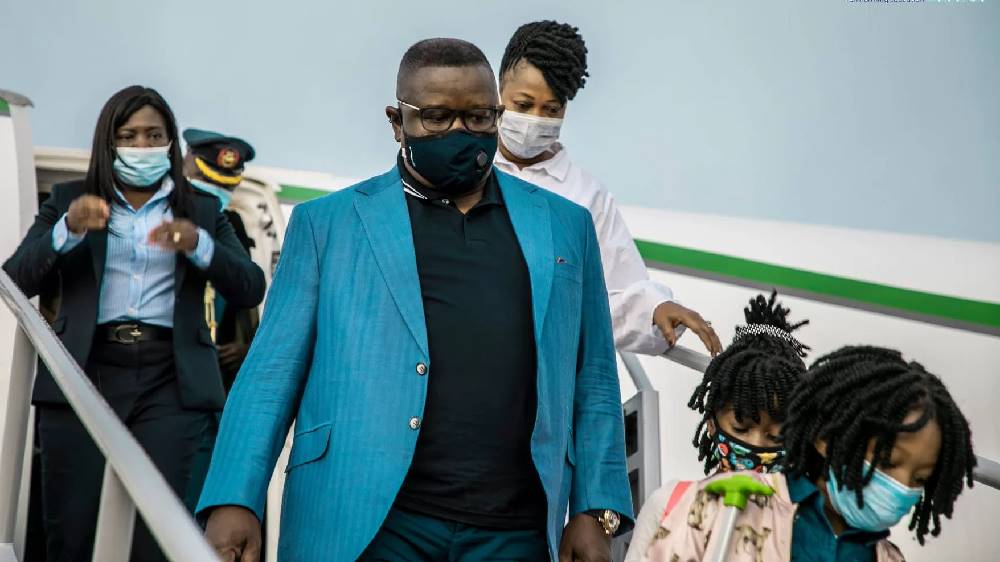 President Bio Departs Sierra Leone for Senegal to Discuss Africa's Approach to Food Security
President Julius Maada Bio has departed Sierra Leone for Senegal to discuss Africa's approach to Food Sovereignty and Resilience.
The three-day Summit which will be held at the Abdou Diouf International Conference Center in Diamniado, outside Dakar from January 25th to 27th, will be hosted by the Senegalese President Macky Sal who is also the African Union President and co- hosted by the African Development Bank Group.
The Dakar 2 Summit seeks to bring together governments, private sector leaders, representatives from multilateral organizations and NGOs, as well as scientists and researchers to explore ways to meet the escalating challenge of food security in Africa and strengthen the continent's resilience to future shocks.
Multilateral organisations will also be discussing the important role that they play in development, governance, networks and support to sector coordination, particularly in times of crisis, and they will show how that role will change over the next five years.
CEOs of private sector investments in agribusiness will share their vision for what will stimulate significant growth in the agriculture sector, which countries represent the best opportunities, the role of land expansion, keeping costs competitive for the end user when input costs are rising significantly.
Sierra Leone, Rwanda, Egypt, Kenya, Zimbabwe and Mozambique will be in one category for country concurrent Country Compacts discussions.
Ministers of Agriculture and Finance, Central Bank Governors in Africa, private sector and researchers will participate in a high level roundtable on scaling technologies for African Agricultural Transformation Introducing new technological systems and practices, combined with traditional knowledge and techniques.