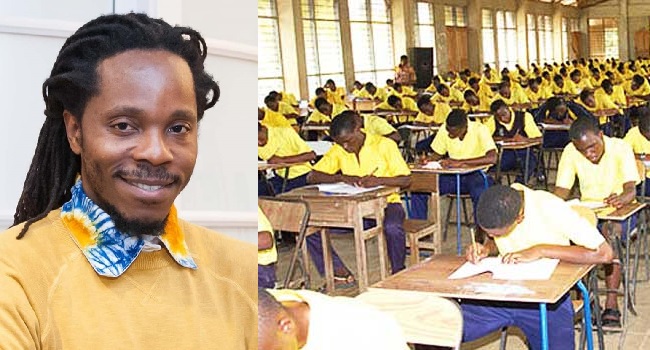 President Bio's Free Education Books Stolen at Ministry of Education
The Ministry of Basic and Senior Secondary Education David Moina  Sengeh has confirmed on his social media handle that Some staffs of his Ministry are helping the police with investigation for allegedly robbing 21 Cartoons of exercise books.
He further stated that the three staffs a Store Keeper, Cleaner and Security guard are currently held at the Criminal Investigation Department. The Minister expresses dissatisfaction over the said accused people as their children are also benefitting from government tuitions and books.
The late Nelson Mandela's South Africa's once stated that "Education is the most powerful weapon which you can use to change the world".
President Bio launched the Free Quality Education (FQSE) on the 20th August, 2018. Some of his critics were skeptical about the full implementation across the country as a result of people undermining the process. The actions of these staffs  at the Ministry of education are clear manifestations that the implementation of the  free quality education is facing serious challenges.
According to the Ministry of Basic and Senior Secondary Education website, the free quality education is dedicated towards the promotion of quality education in Sierra Leone. However, the theft of educational materials  across the country  has become a major cause for concern across the country.