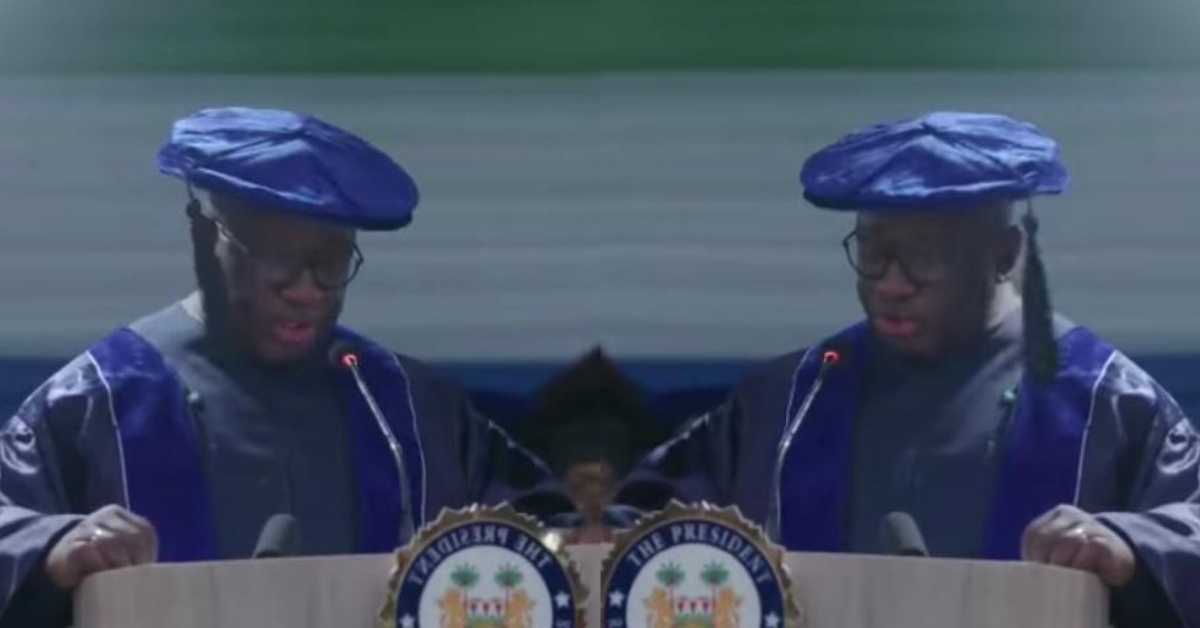 President Bio Receives Honorary Doctorate Degree From Njala University
Njala University has conferred a Honorary Doctorate Degree on his Excellency President Julius Maada Bio at their campus during a congregation ceremony.
Accepting the degree President Bio showed gratitude to the university's administrators for their recognition.
"I stand here humbled but feeling privileged to be accorded this very unique honour by a university that has contributed tremendously to the development of this nation," President Bio said during the congregation ceremony yesterday.
He added that the nation has been kind to him by entrusting the leadership position to him. The President added that he was pleased with the strides in the education sector.
He said his focus on the education sector is being driven by the difficulties he faced as a child when going to school although his mother was illiterate.
He added that his decision to focus on education was done after critical thinking.
"I, therefore, humbly accept the honorary doctorate degree you have so kindly bestowed on me knowing that it is both a recognition of what I have done and a challenge to do more," the President said to the university authorities.
The President also reminisced on his early days as a young military leader when he worked to achieve peace with Revolutionary United Front (RUF) leader, Corporal Foday Sankoh -justifying his commitment to democracy.