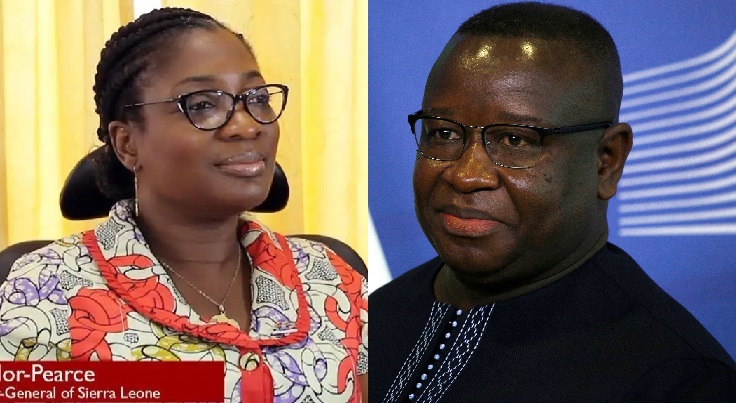 Maada Bio-Led Government Cannot Account For Le113 Billion – 2020 Audit Report Reveals
Audit Service Sierra Leone has revealed that around 113 Billion Leones could not be accounted for in the 2020 financial year.
The 2020 Audit Report which was released today 14 December, 2021 few days after the Auditor General was suspended by the President and is to face a tribunal.
The Audit Report which covers the 2020 Financial Year reveals great misappropriation and misuse of public funds which left Le113 billion unaccounted for.
On the President and Fatima Bio's oversea travel financial details, the 2020 Audit Service reveals that around Le3 Billion was unaccountably spent and no thorough explanation was given on how such monies were spent.
The Report also showed President Bio's Office hiring a a wholesale pharmaceutical company to provide jet services for the President in his travel to Lebanon together with his wife.
The Audit Report also revealed how Commissioners of the Commissions of Inquiry made use of monies they were not entitled to.
The 2020 Audit Report highlighted how MDAs used monies without following appropriate procedures. The Report explained that the Independent Media Commission (IMC) expenditure amounting to around Le76 million was incurred without following procedures.