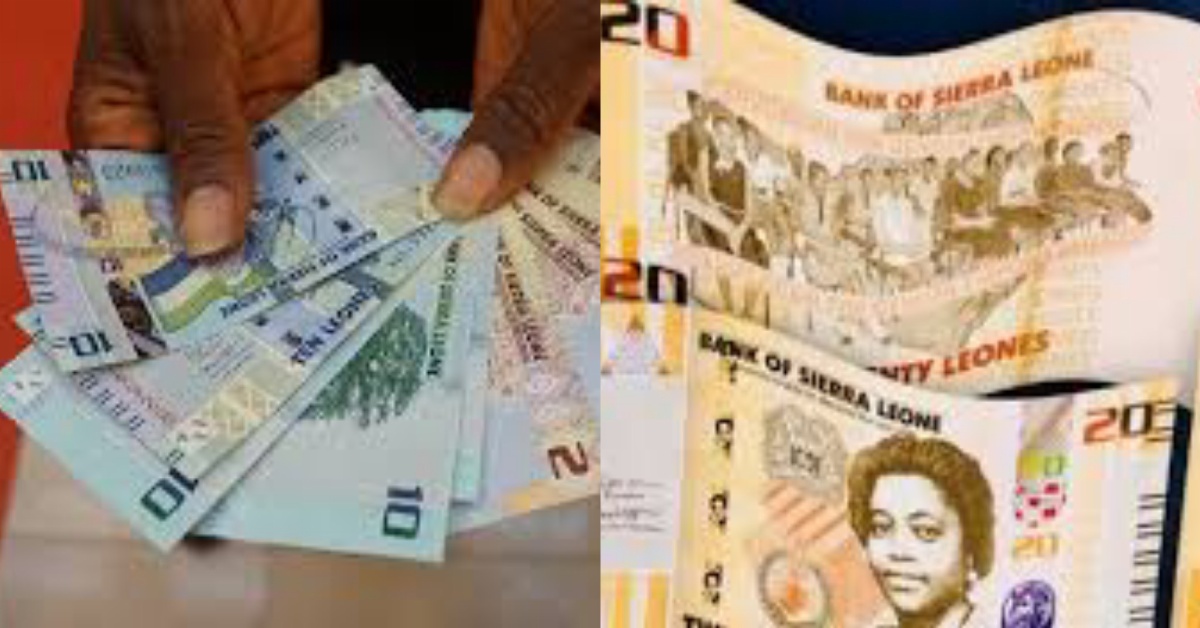 OPINION: Sierra Leone Economy at a Glance
According to Rashid Conteh, Secretary General Sierra Leone Importers Association, the country has abundant natural resources but has not been able to utilize the resources for economic Growth. The country has also not been able to deliver more and provide better jobs for its fast-growing youthful population.
He said agriculture which is the backbone of most economies is not yielding the expected results and until Sierra Leone and Serra Leoneans are serious about this sector, we will not get the required results.
Rashid Conteh disclosed during a discussion forum looking at the country's economy in Freetown on Thursday 3rd November 2022. He alleged that,  Sierra Leone is among the largest producers of mineral resources such as iron ore, diamonds, titanium, bauxite, and gold. Its population is young and very dynamic; for the last decade, annual population growth has averaged 2.3 percent.
Sierra Leone has a pressing need for more and better-paying formal jobs. For the last decade, the economy has been expanding at an average annual rate of 5 percent, but volatility and macro imbalances are worrying. The high GDP growth is mainly driven by agriculture and mineral production. Despite recent improvements, macroeconomic imbalances have historically been characterized by deficits in both fiscal and external balances.
Mr. Conteh was very deliberate in noting that Sierra Leone is still unable to feed itself as it depends so much on imported goods and even the country's staple food rice is 80 percent importation. This is not helping the economy noting if we are serious in agriculture, it will solve the dollarization that is affecting the economy.
"Our Leone continues to depreciate against the dollar. Another challenge we have is that fact that we only have few players in the market and those bringing rice is like a cartel and same for fuel. This is affecting the economy. Those who bring rice and onions do it on piecemeal and all of these is affecting economic growth,'" Mr. Conteh said
He said there are also wholesalers doing retailing and this is affecting small business
Mr. Conteh said there is every need to go into manufacturing as this is important and only by this, we will be able to deal with inflation and depreciation of the Leone.
The high risk of debt distress is another major challenge taking into cognizance the real income per capita which is estimated at US$469.80 in 2018. This is among the lowest in the world and is still well below. Human capital is relatively low, and poverty and inequality are high.
At the macro level, the distribution of value-added and employment in the economy is heavily skewed to traditional sectors.
Agriculture accounts for 60.3 percent of GDP, services for 32.4 percent, and industry for 5.1 percent. Agriculture also employs more than 58 percent of Sierra Leone's labor force, compared to 35.4 percent in services and 5.7 percent in industry.
Historically, however, labor productivity has been lowest in agriculture. Much of Sierra Leone's aggregate output growth has been driven by within-sector growth; there has been little structural transformation. Promoting economic diversification to reallocate resources (capital and labor) from low- to high-productivity sectors would promote growth in GDP per capita and reduce poverty.
At the micro level, in Sierra Leone labor productivity in manufacturing tends to be lower than in other African countries.
Growth is projected to accelerate to 4% in 2022—driven by mining and the recovery of agriculture, manufacturing, construction, and tourism—and then to marginally improve to 4.2% in 2023. Inflation is projected to increase to 16.8% in 2022 due to the Russia–Ukraine conflict but to decline to 14.3% in 2023.
The economy is estimated to have grown by 3.2% in 2021 after a contraction of 2% in 2020.
Growth was driven on the demand side by higher exports from mining and agribusiness, and on the supply side by resumption of iron ore production alongside recovery in other key sectors. What is happening in the agricultural sector is still farfetched despite the huge support the sector has been having over the years. Public debt has increase to up to 75% of GDP from 74%; and the current account deficit have narrowed to 13.9% of GDP from 16.7% (due to higher demand for commodities). The current account deficit is financed mainly by the financial account, notably FDI.
The exchange rate remains worrisome and this is affecting businesses. The country has high levels of poverty (56.8% in 2018), of income inequality, and of youth unemployment (70%) attributable to slow growth and lack of economic diversification.
According to the African Development, growth is projected to accelerate to 4% in 2022—driven by mining and the recovery of agriculture, manufacturing, construction, and tourism—and then to marginally improve to 4.2% in 2023. The fiscal deficit is projected to narrow to 4.4% of GDP in 2022 and to 4% in 2023, due to higher tax revenue supported by improved economic activity and expenditure rationalization. The current account deficit is projected to widen to 16.6% of GDP in 2022 due to the Russia– Ukraine conflict but to decline to 13.6% in 2023, as the resumption of iron ore production boosts export revenues.