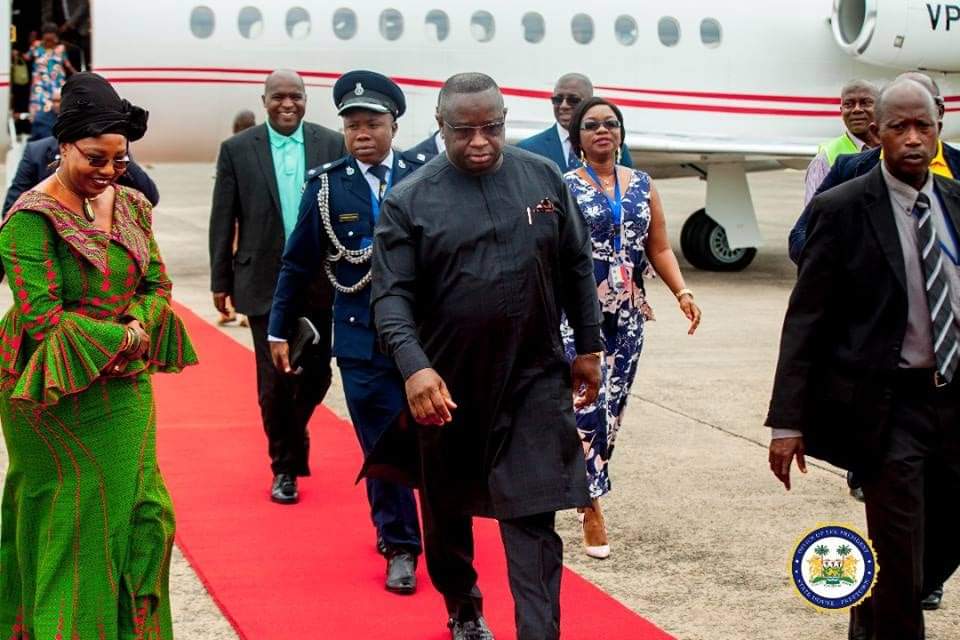 President Bio And First Lady Fatima Returns From Turkey And Vietnam
President Julius Maada Bio and First Lady, Fatima Bio have returned to Sierra Leone last night from their official and state visit to Turkey and Vietnam respectively.
The President and the First Lady were received by some government officials at the Lungi Airport, after they have spent ten days out of the country.
Many citizens have been calling on the president to come home as the country is currently battling with fuel crisis, electricity shortage, rising costs of food commodities, and harsh economic conditions.
Sierra Leoneans are expecting that with the return of the president, measures will be put in place to ameliorate the suffering and hardship citizens are currently battling with as a result of the fuel and electricity crisis.