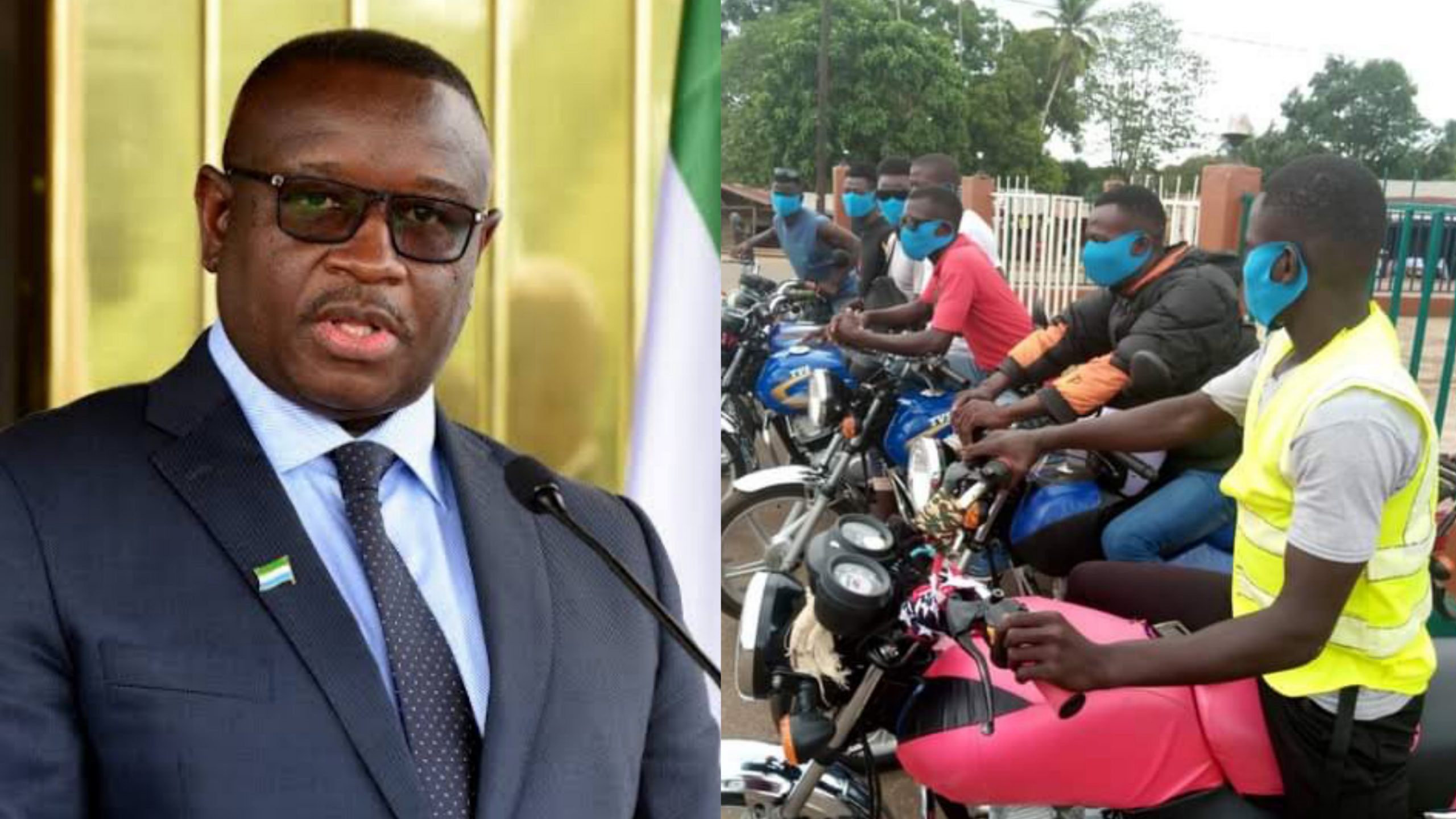 President Bio Finally Reveals His Plans For Sierra Leone Bike Riders
President Julius Maada Bio has today told bike riders that his government was looking for ways to incorporate them into the governance system of the country.
This statement was issued by the president in recognition of the role bike riders play towards the country's economy.
"The importance of this engagement is for us as a government to look for ways you can be incorporated into the governance system of the state. We recognise the role you play in the economy. It is our business to promote and facilitate your safety and reduce the vulnerability of your work while riding your bikes," he had said. 
President of the Sierra Leone Commercial Bike Riders Association, Umaru Talie Bah, said that he was happy that President Bio and his government could recognise the work they were doing, adding that they had long waited for such an opportunity. 
"Your Excellency Sir, we are grateful for this opportunity and the recognition. We also want to thank the Ministry of Youth Affairs. We are now being consulted in every decision-making regarding our welfare," said Bah.
Bio urged the riders to be responsible and abide by the rules and regulations binding their trade in the country, adding that they must do everything to protect the passengers and their bikes as the source of their livelihood.
He maintained that his government would take concrete actions to make sure that the bike riders were informed and are were able to participate in major decisions about their association.
Bah added that they were partners in development and they were also ready to transform their dreams by helping the government succeed in efforts to empower the youth.
He, ended by calling on the Sierra Leone Police Force to be reasonable in their conduct of arresting and detaining defaulters.