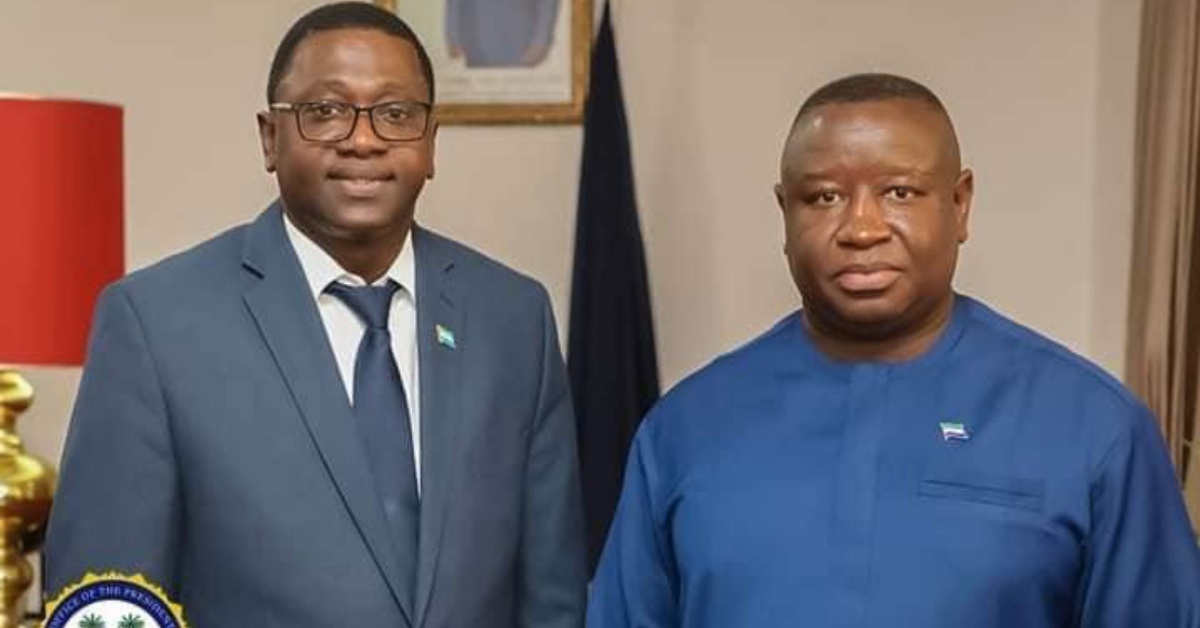 "Find Solution to Our Economic Challenges" – President Bio Tells New Finance Minister
Sierra Leone's President, Dr. Julius Maada Bio has called on the new Minister of finance Sheku Ahmed Fantamadi Bangura to Join him find solutions to Sierra Leone's peculiar economic challenges.
President Bio made the call after Minister Sheku Bangura has taken the oath of office on Monday 16th January 2023 at the state house in Freetown.
President Bio said, ''You are no stranger to the challenges we face as a country. But I believe that you have a team that will take you through this successfully. The world is going through a challenging time, and we are part of the world. I do appreciate that . But we also have to find solutions to our peculiar economic challenges.''
The president acknowledged that the country was facing a difficult economic situation, adding that it would take collective efforts to manage the economy and be able to get it back on track.
He added that he believes that a team of both technical and experienced people around the minister will succeed.
On the 5th of January 2023, the Government of Sierra Leone announced the appointment of Sheku Ahmed Fantamadi Bangura to replace Dennis Vandi as Minister of Finance.
Bangura expressed his heartfelt appreciation to God and President Bio for allowing him to serve as Finance Minister in his administration.
As he recently got approval from Parliament, the new minister is expected to use his wide knowledge to transform the country's economy through efficient economic and development management strategy at national, regional and Institutional levels.
Sierra Leone Ministry of Finance is a ministerial department of the Government of Sierra Leone and is in charge of managing the revenue and finances of the Sierra Leone government.