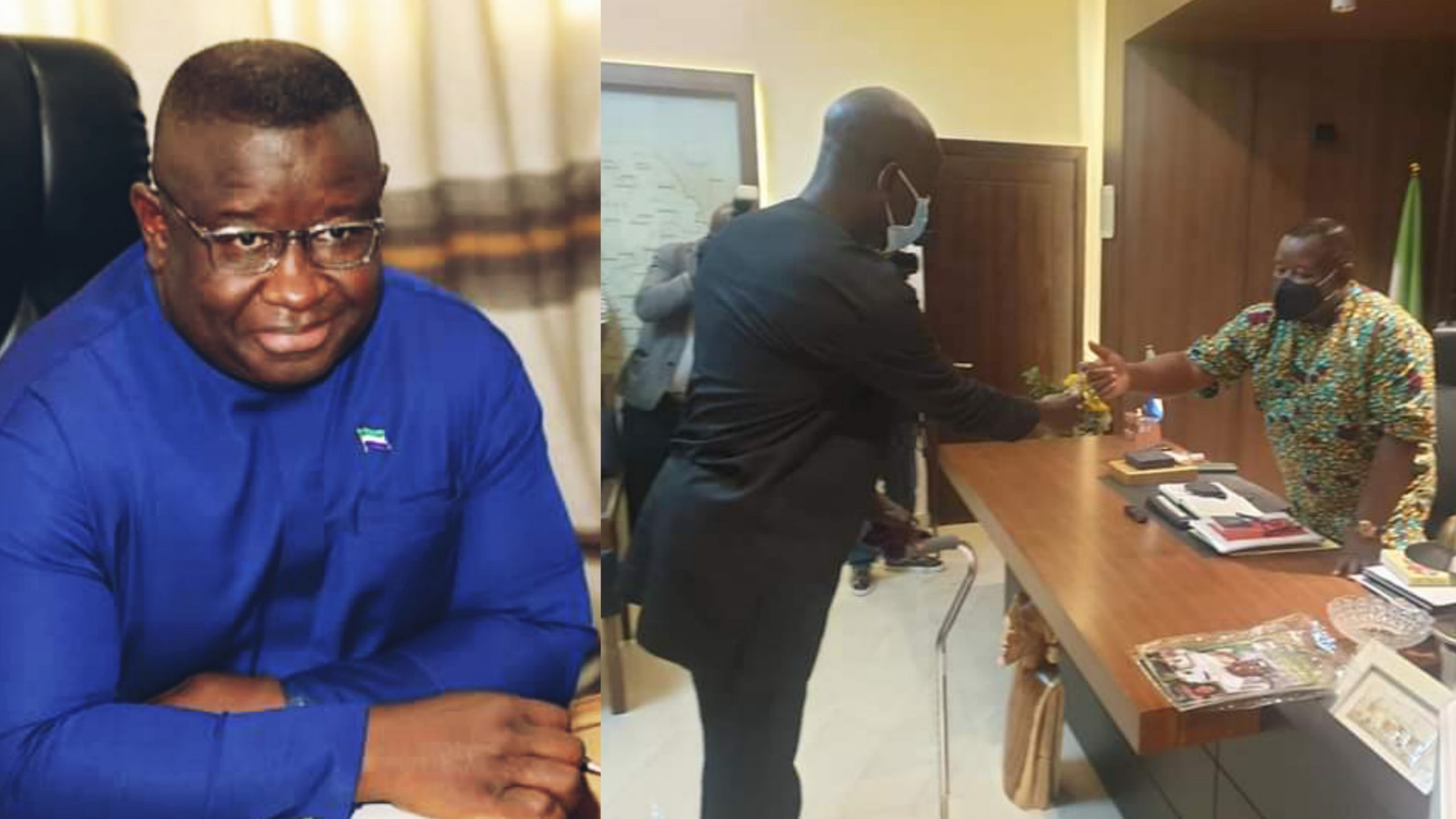 JUST IN: President Bio Welcomes Valentine Strasser After Surgery in Ghana, Hands Over New House to Him
President Julius Maada Bio has welcomed former Head of State Valentine Strasser after his surgery in Ghana with a fully furnished apartment.
Valentine Esegragbo Melvin Strasser was the Head of State during the National Provisional Ruling Council NPRC and President Bio was his deputy, until he was overthrown by Bio in 1996.
The former Head of State had returned to Sierra Leone today following a successful medical surgery and physiotherapy in Accra, Ghana.
During the welcome, President Bio has handed over keys to a newly constructed modern three-bedroom house which will be the new residence of the former Head of State.
The former Head of State, Valentine E.M Strasser thanked President Bio for supporting his medical surgery in Ghana and the newly constructed house.