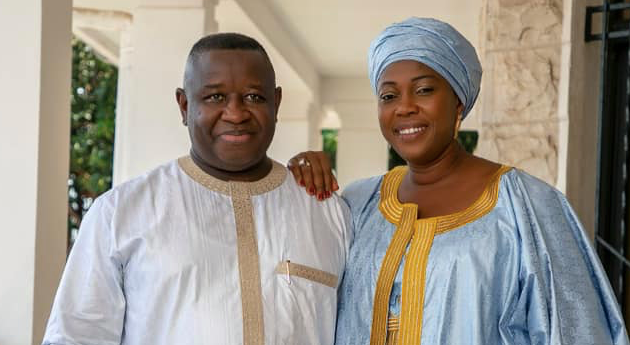 President Bio, Wife Depart Sierra Leone For Gambia Presidential Inauguration
President Bio and Her Majesty Fatima Maada Bio the First Lady of the Republic of Sierra Leone has Depart for the Gambia to attend the inauguration ceremony of the Gambian President, H.E Adama Barrow.
The inauguration is scheduled for Wednesday, 19th January 2022 in Banjul, The Gambia.
Barrow is set to take his oath to beging his second term in office on Wednesday, January 18.
A statement from the presidency in Freetown said President Bio is being accompanied by First Lady Fatima Bio, whose father hails from Gambia.
The Sierra Leonean leader and his wife are expected to return to Freetown on Thursday, January 20th, according to the statement issued by Presidential Secretary, Yusuf Keketoma Sandi, via his personal facebook page.
Barrow, who first came to power in 2017, was re-elected in December 2021.
According to the Gambian government, Mr Bio is one of eight West African heads of state billed to attend Thursday's event which is scheduled for the National Stadium in Bakau.
Among the other heads of state are the presidents of Togo, Mauritania, Guinea Bissau and Ghana. The leaders of Nigeria, Senegal and Liberia are also attending.
All the invited heads of state are scheduled to land at the Banjul International Airport on Tuesday, it said.