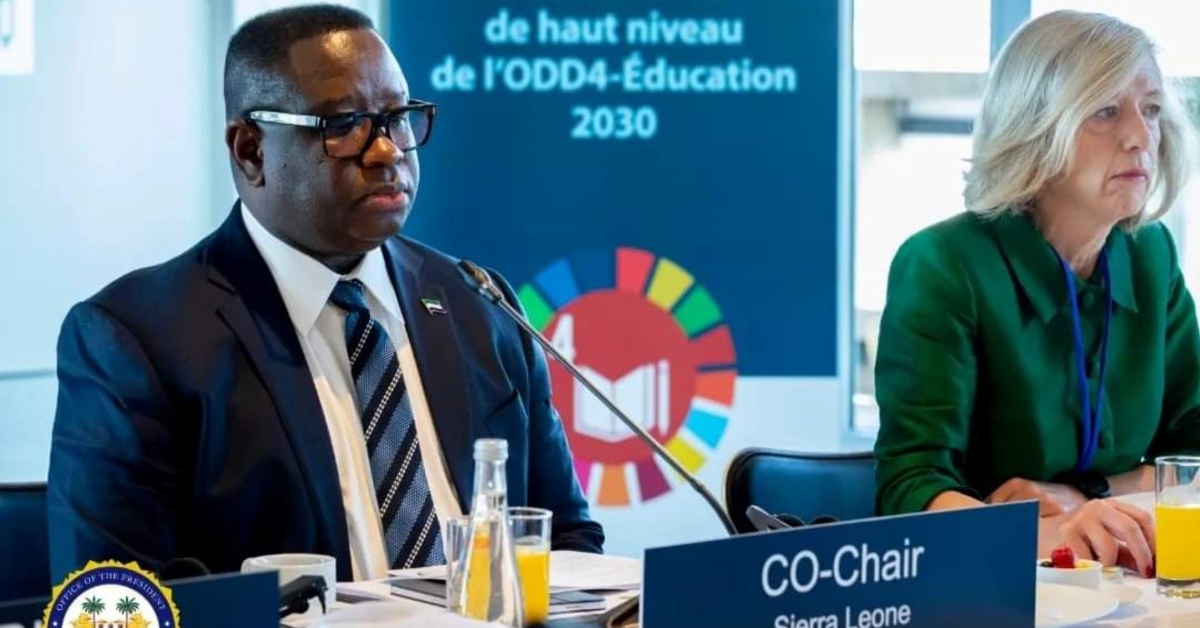 UK Government Supports President Bio's FQE With £25 Million
The Ministry of Basic and Senior Secondary Education through the Government will receive the sum of 25 million British Pounds from the UK Government for the funding of secondary education in the next five years.
The announcement was made on Thursday by UK High Commissioner, Lisa Chesney.
The funding came at the end of "Leh Wi Lan" programme that was worth 45 million British Pounds.
Reacting to the news, the Minister of Basic and Senior Secondary Education, David Moinina Sengeh said the funding will cater for the needs of secondary pupils for the next five years.
He added that the funds follow after a successful education programme called "Leh Wi Lan" that started in 2017 and ended this year.
"We are better today than where we were yesterday," Sengeh said.
He added that this funding together with others in the future will help develop secondary education in the country.
The minister furthered that the fund will be used to cater for school children with special needs, teachers training, school supervision, community engagement, teaching and learning materials and school safety.
President Bio's administration has prioritised education since coming to power in 2018. He campaigned on the promise to provide free education for primary and secondary school pupils after he found out that the sector was key to developing the country's human resource.