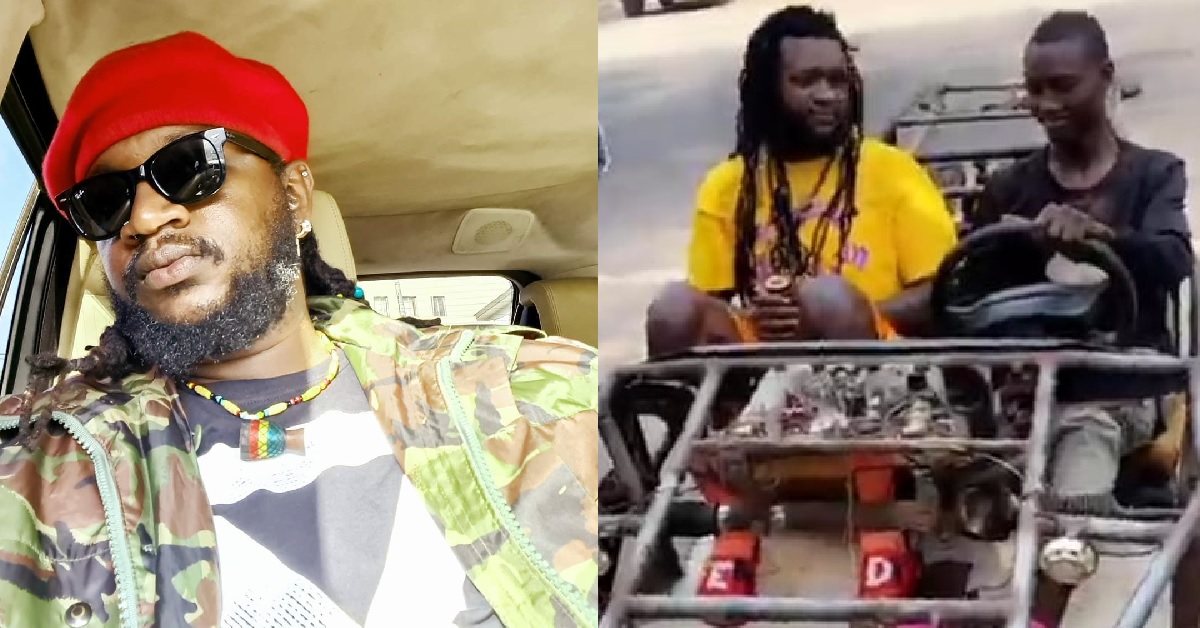 "Let's go And Die Once And For All" – Boss La Gives up as He Joins a Sierra Leonean Innovator to Test The Vehicle He Made From Scraps
Rapper Alhaji Amadu Bah popularly known Boss La joined a young Sierra Leonean innovator that invented a motor vehicle from scraps to do a test run of his new invention.
While taking his sitting position in the vehicle, Boss La sent a remark that let them go and die once and for all with smile.
The young innovator invented a 3-wheel vehicle from scrap metals. The vehicle has 2 wheels in the front and 1 at the back. The test run was successful with the Boss La and the young innovator.
WATCH VIDEO: