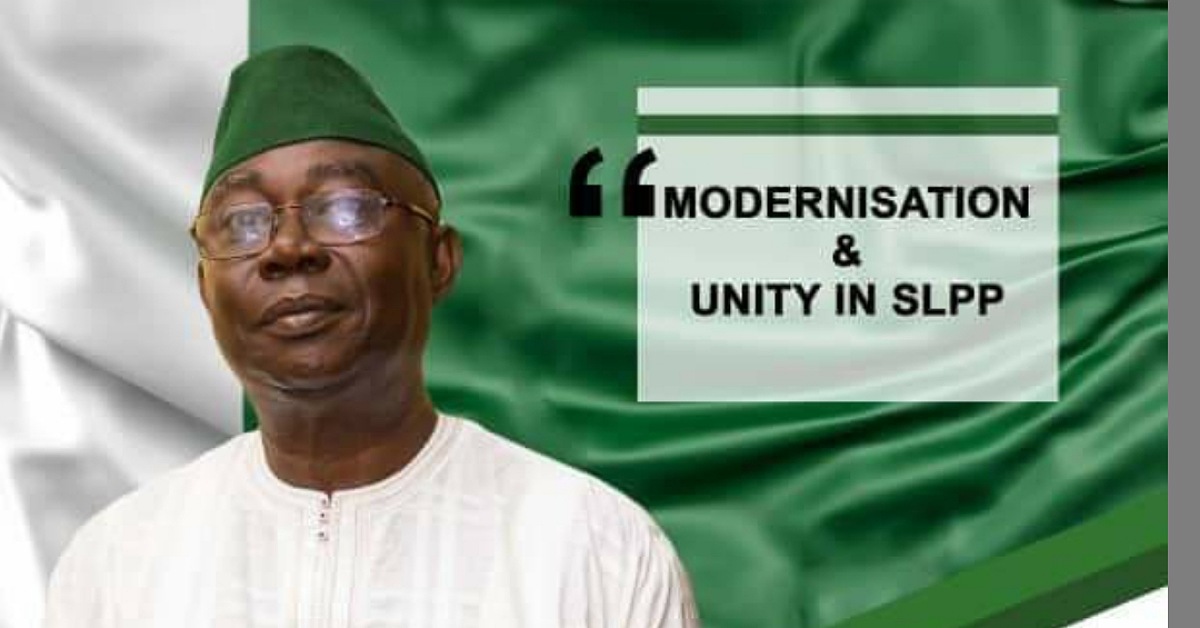 I Can Unite The SLPP Like Never Before – Momodu Koroma Gives Reasons For Chairmanship Aspirations
Momodu Koroma has revealed how fit he is to serve as Chairman of the Sierra Leone People's Party (SLPP).
Momodu Koroma is contesting the SLPP Chairmanship which is set to be conducted anytime soon.
Mr. Koroma stated that he has the ability, knowhow and and support to lead the Sierra Leone People's Party, explaining that he has gathered a wealth of experience in his past positions.
He explained how he can unite the SLPP noting that the Party has been disunity for awhile now, adding that he can alone can bridge the gaps in the SLPP.
Mr. Koroma was the Vice Presidential candidate of the SLPP in the 2007 elections and a core member of the SLPP.
Mr. Koroma maintained that he has been in the party for a long time and has learnt the ways of life of the Party, stating that he can deliver remedy to the existing problems of the Party.