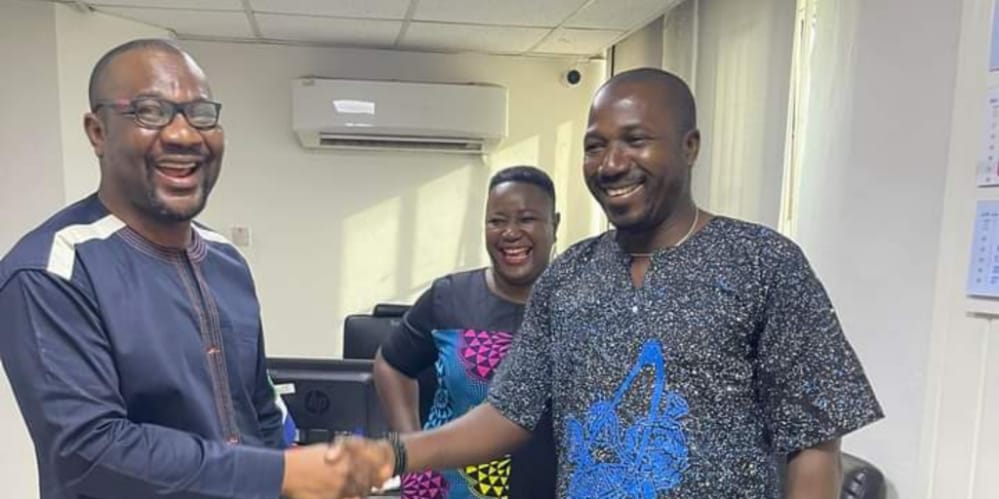 UBA CEO Usman Isiaka Embarks on Staff Visitation as a Way of Celebrating The Africa Day
Greetings in Africa mean a lot to many African settings. Greetings, a polite word or sign of welcome or recognition.
As yesterday marks the celebration of Africa Day, the MD/CEO Usman Isiaka and the Executive Director, Mohamed Samoura went around the various offices to greet the staff. They were able to see the diversity of staff UBA have Sierra Leone.
As a bank, they can confidently  say all the ethnic groups in Sierra Leone constitute the strong workforce they have at UBA Sierra Leone.
Africa day is celebrated every 25th of May. Some Pan-Africanist believes the colonizers may be gone but the colonized mind is still with us, and we are at war with ourselves.
The totality of being an African will come with the colonization of the mind. This process of decolonization is liberating and aligns the mind to the body physique. We breathe again as Africans with a renewed vigor and sense of purpose to effectively utilize our resources for social good."