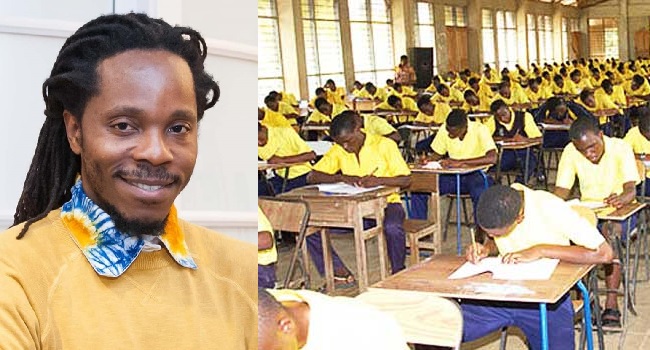 Checkout Some Key Analysis of The 2021/2022 WASSCE Result
The Minister of Basic and Senior Secondary Education, David Moinina Sengeh has today the 26th September,2022 announced the results for the West African Senior School Certificate Examination 2022.
Making his announcement at the State Broadcaster, Sierra Leone Broadcasting Corporation (SLBC), Minister Sengeh expresses delight over the outstanding performances of this year's WASSCE Candidates. Below are some of the key highlights of the result.
The number of candidates sitting WASSCE has increased by 479% 2018-22, reaching
a record 186,695 students for whom results have been released to the MBSSE. The
rest have been withheld. Schools should follow WAEC protocols with any
Grievance Redress
For the second year in a row, there are more female students than male students
sitting WASSCE.
The pass rate for individual papers has climbed from 64% in 2021 to 77% in 2022.
The number of students obtaining the benchmark 5 credits in a single sitting has
increased by 1863% between 2018 and 2022.
The top student sat and passed all 8 of his subjects with an average grade of 1.63,
i.e. something better than a B2.
The top student was a girl and a joint second was also a girl
The top school saw 100% of its candidates obtain the benchmark 5 credits as well as
all meeting the minimum requirements for direct entry to university degree
programmes, with an average grade of 2.33, i.e. approximately a B2.
The number of candidates achieving direct university degree programme entry
requirements by obtaining 5 credits including a credit in English Language and/or
Mathematics in a single sitting has increased by an amazing 1,781% over the period
2018:2022. In 2022 more than 108,000 students obtained the requirements, which is
more than the previous 5 years combined. More females than males obtained these
requirements.
The pass rates for English Language and Mathematics are 63% and 90%
respectively. Males slightly outperformed females in English Language nationally but
in mathematics the opposite was true with females outperforming males.
There remains large variation in performance across subjects. Of the twenty
subjects with most candidates sitting, Science (Core) had the highest pass rate (95%)
and Commerce the lowest (11%)
There remains a large variation in performance across districts, including in terms of average grade/unit, percentage obtaining 3 and above credits and for obtaining the
requirements for entry into a full first degree programme